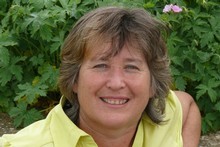 A Government science institute exposed for its second breach of genetically modified plants in two years insists its safety standards are adequate as critics call for its experiments to stop.
Plant and Food Research says it has learned from the breaches, and since the latest, last November, its containment of GM material is now above the levels required by regulations.
A report in the Herald on Sunday said an investigation into the most recent escape of genetically modified material, from a Plant and Food laboratory at Canterbury's Lincoln University, found scientists had left routes open.
Quoting papers released under the Official Information Act, the newspaper said the investigation began after GM cress plants (arabidopsis thaliana) were found growing outside a supposedly secure glasshouse.
Problems included staff using mesh over an air vent and a storm water drain that had holes bigger than the seeds they were meant to stop.
A separate Plant and Food GM vegetable trial was cancelled when plants were discovered in flower in 2008, exposing their pollen to the environment when they were meant to be destroyed.
Plant and Food chief executive Peter Landon-Lane said the GM research helped to support industries worth hundreds of millions of dollars to the economy each year.
"We recognise that our reputation and the trust placed in us by our client industries and the public depends on Plant and Food Research getting containment right. We are committed to achieving that."
Claire Bleakley, of GE (genetic engineering) Free New Zealand, said the experiments had to end to keep the country secure against any further "shoddy science".
"The sloppy way that scientists seem to be taking the GE issue will only lead to the spread of viruses and unknown organisms into our environment that we will not know how to clean up," she said.
Another environmental lobby group, the Soil and Health Association, said it was time to reconsider all GM experiments by Plant and Food.
Spokesman Steffan Browning said: "The conflicts of interest by researchers and Government agencies in GE management and compliance suggest the best way forward is to stop unnecessary experiments and Governments' continued attempt to introduce GE plants and animals into the New Zealand environment."
By Jarrod Booker

Email

Jarrod