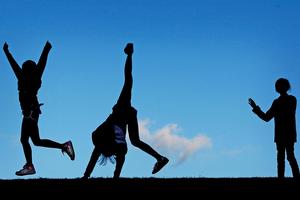 An extreme cold snap has broken temperature records and produced what are likely to be the country's coldest nights this year.
The National Institute of Water and Atmospheric Research said the past few days had seen some of the lowest temperatures on record.
Air temperatures in Taumarunui, in the central North Island, dipped to -6.8C this week, the coldest since records began in 1947.
Te Kuiti and Turangi had their coldest July nights on record, and in the South Island, Blenheim experienced its second-coldest July temperature yesterday morning.
Queenstown, at -7.2C, had its third coldest night in 139 years of records.
Even Auckland and Wellington got close to air frosts, reaching minimum temperatures of 2.4C and 1.5C this week. Hamilton recorded -3.3C and Christchurch -5.4C.
Niwa climate scientist Georgina Griffiths said a deep low to the north had dragged exceptionally cold Antarctic air over the country that lingered for weeks.
"The air must have been pretty cold to get to those minimum temperatures," Ms Griffiths said.
The cold air had also stayed for a remarkably long time, with Dunedin getting air frosts on each of the past 20 days. The extremes of the past week would probably make the recent frosty nights this year's coldest, she said.
Most of the coldest temperatures were recorded early on Monday.
MetService forecaster Rob Kerr said the cold snap was caused by persistently clear skies and light winds.
Winds were now picking up in the north and south ends of NewZealand to blunt the worst frosts,he said, and some cloud cover could reach the northeast of the country today, from Tauranga to Gisborne.
The central South Island was likely to remain still and cold until tomorrow, he said. The cold snap has caused trouble on the roads, including a crash yesterday that closed State Highway 1 in Canterbury.
But the lack of moisture making the air colder also meant less ice on roads, said Automobile Association spokesman Simon Lambourne.
"But we shouldn't be lulled into a false sense of security," he warned. Four South Island roads had been affected by dangerous "black ice".
Weather Watch analyst Philip Duncan said temperatures had reached -10C in the South Island but cloud cover arriving tomorrow would bring wet, warmer weather by the end of the week.
Mr Duncan said yesterday that we were at the coldest part of winter and overnight lows were unlikely to get any colder.
The chills
* -7.2C in Queenstown, the third-coldest night in 139 years.
* -6.8C in Taumarunui, the coldest since 1947.
* -5.4C in Christchurch.
* -3.3C in Hamilton
* 1.5C in Wellington
* 2.4C in Auckland
- Source: National Institute of Water and Atmospheric Research