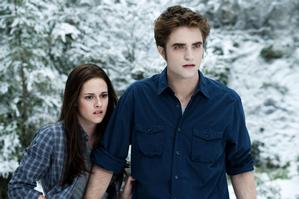 The death of a man at a screening of the latest instalment of the Twilight films is being described by police as unexplained.
The 23-year-old was found slumped forward in his chair, but with no obvious injuries, after a screening on Sunday night of The Twilight Saga: Eclipse at Reading Cinemas in Wellington's Courtenay Place.
Paramedics were called, but he could not be resuscitated.
The man, described by police as a "transient" New Zealander who lives in Wellington but travels throughout the country, appeared to have gone alone to the 6pm screening.
He was discovered by cinema staff about 8.20pm when the rest of the patrons had left, Detective Senior Sergeant Scott Miller said.
A post-mortem examination this afternoon may shed more light on what caused his death.
"There are no obvious injuries to this person. And we are looking at this as an unexplained death," Mr Miller said.
There was no indication of anything unusual which occurred at the cinema. Police did not release the man's name as they were unable to reach his next of kin yesterday.
Also yesterday, Wellington police were hopeful a post mortem would reveal the cause of death of an 18-year-old Porirua man who was found behind a central city apartment on Sunday morning.
Emergency services were called about 8.30am to the Soho Apartments on Egmont St, between Dixon and Ghuznee Streets, where the man's body was found by associates who called emergency services after attempting first aid, Detective Inspector Paul Basham said.
The man had been attending a party on the eighth floor of the apartment complex and police were working to determine the time he fell to his death and what caused him to fall.
The area where the man was found had been cordoned off since Sunday and police were carrying out a scene examination and interviewing residents of the apartment block, Mr Basham said.
Police would also look at CCTV footage from the complex to determine the movements of the dead man and other partygoers, Mr Basham said. Police appealed for any witnesses to come forward.additional reporting
- with NZPA