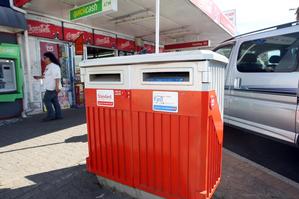 Reducing mail delivery to every second day, ending Saturday deliveries and increasing prices have been suggested by New Zealand Post chairman Jim Bolger as a way to help the state-owned enterprise save money.
Mr Bolger floated the options in a letter to State Owned Enterprises Minister Simon Power, obtained by the Dominion Post under the Official Information Act.
Mr Bolger told Radio New Zealand the mail delivery business was not running at a loss now but the trend lines showed it would, and the change would be quick.
It was "not far away but not tomorrow".
"The mail volumes are declining quite rapidly, they have been declining for a few years, it's happening all around the world, every postal jurisdiction has to look at how it delivers the mail."
His letter contained a "menu of options" about how NZ Post could meet community expectations and run a sensible business in the face of these changes, Mr Bolger said.
"If we don't have mail we can't deliver it.
"We can't continue to have vehicles and people going up and down every street every day with nothing to deliver, doesn't make any sense at all."
NZ Post's board had not made specific recommendations because it was working through the options, Mr Bolger said.
However, he said the public "must expect change, there will be change".
Among the options were delivering mail every second day, cancelling Saturday delivery, increasing prices, developing the two-tier mail system where premium letters cost more and were delivered quicker, and combining courier and mail delivery services.
Another system that was being trialled overseas was to deliver to a set of mail boxes and people receive an electronic message when they get mail.
It was an example of using technology as well as losing business to technology, Mr Bolger said.
"Let's not pretend that this is going to be an easy issue to resolve."
As more people move their communications to the phone, email and social networking sites the problem would get worse not better, he said.
"We're carrying hard copy letters on the wrong side of communication history."
- NZPA