Cate Honore Brett sets out the Law Commission's attitudes to alcohol and excessive drinking.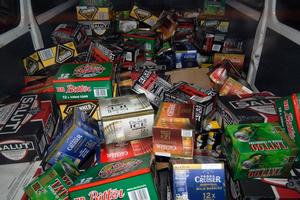 In the wake of the tragic death of King's College student James Webster and the resurgence of the after-ball parties debate, the Law Commission has been asked to explain how its proposed package of reforms would make a difference.
How would the commission's proposed changes help prevent binge drinking deaths?
The law cannot prevent individuals from drinking harmfully or fatally. What it can do is help wake society up to the risks associated with alcohol, particularly for adolescents.
It can do this by ensuring alcohol's status as a potentially lethal drug is much more evident in the way it is sold, marketed and supplied socially.
For example, many young people who took part in the Law Commission's consultation felt the messages they received about alcohol were contradictory and hypocritical.
On the one hand they were told drinking was risky and should be deferred as long as possible.
On the other, they were bombarded with messages telling them drinking was the key to social, sporting and sexual success.
This underscores the fact that youth binge drinking cannot be tackled in isolation. The commission's proposed policies targeting youth drinking, outlined below, will not be fully effective as long as alcohol is sold at pocket money prices and aggressively marketed as a risk-free commodity essential for social success.
Among its recommendations in relation to advertising and sponsorship, the commission has proposed a ban on promotions and advertising with special appeal to those under 20 years of age.
How would raising the purchase age help?
Nobody is suggesting that raising the purchase age will stop adolescents drinking. It is not intended to.
What the international evidence makes clear though, is raising the purchase age reduces adolescents' access to alcohol.
In the decade since the age was lowered to 18, the police believe the de-facto drinking age has dropped to 14 or 15 - ages at which regular alcohol consumption is associated with real risks of both short and long-term harms.
Raising the purchase age to 20 would mean that no high school students would be able to purchase alcohol themselves, reducing the opportunity for supply to under-age friends at events such as after-ball parties.
But won't this just mean school-age drinkers will get their alcohol from 20-year- old friends or siblings?
No. The Law Commission is recommending that it be an offence for anyone other than a parent, guardian or another adult with the authority of the parent or guardian, to supply a minor (someone under 18) with alcohol.
This measure is consistent with the commission's view that adults need to take greater control and responsibility for how their children are introduced to this drug.
Throughout the consultation the commission heard from parents and principals who felt teenagers today face extreme peer pressure to drink. Parents were looking to the law to help relieve this pressure and to re-establish some parameters around the use of alcohol by adolescents.
The new provision would also require those who are legally permitted to supply alcohol to minors to do so in a responsible manner.
This mirrors the law in several Australian states where the criteria for "responsible supply" includes the adequacy of adult supervision, the age of the minors, the duration of supply, the presence of intoxication and the availability of food.
How would this affect events such as after-ball parties?
These offences would mean that parents (or other authorised adults) who supply under-age high school students with alcohol for parties, including after-ball parties, and who do not ensure adequate supervision of its consumption would commit an offence.
Anyone who supplies alcohol to under-age high school students would commit an offence unless they have the authority of each student's parent or guardian.
Even if parents and authorised supervising adults are in attendance, many after-ball parties may fail a "responsible supply" test as there are often issues with the degree of supervision, the quantity of alcohol supplied, intoxication and lack of food.
But many after-ball parties are now professionally organised and treated as "private social gatherings" hosted in venues such as warehouses. How would these be affected by the commission's recommendations?
After-ball parties where alcohol is sold or supplied to those under the purchase age would not be legal under the Law Commission's proposals.
This is because in the future, parties such as these, where attendees must produce a ticket or voucher to gain entry, would be defined as public events requiring a special licence. (The use of indirect payment methods such as social club fees or donations would be caught under the definition.)
Under the commission's recommendations regarding the purchase age, the organiser of any event covered by a licence, including a special licence, would not be allowed to serve alcohol to anyone under the purchase age. This includes allowing BYO alcohol to be consumed.
Cate Honore Brett is senior researcher and policy adviser with the Law Commission.