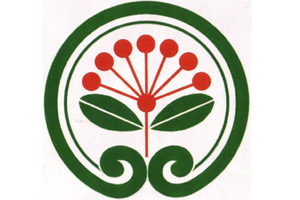 The preferred designs for the new Super City logo have been revealed.
The winner of a competition to design the logo was announced at Auckland's Gus Fisher Gallery this afternoon.
Mark Ford, Auckland Transition Agency chairman, called Jim Dean's designs a "standout winner" from over 1000 entries.
Waitakere Mayor and head judge Bob Harvey said the designs "knocked them out" because they "leapt off the page".
He said the logo was simple, original and told the story of the Auckland isthmus.
Fellow judge Hamish Keith said it was chosen by an "overwhelming
majority" and he hoped the public would reach the same consensus.
"It's concise, elegant, compelling - not threatening or aggressively corporate."
The Transition Agency are still deciding how to use Mr Dean's three designs.
Mr Dean, a retired commercial artist, said he was stunned to hear he had won last week.
Born in Wellington, he moved up to Auckland in his twenties and now
resides in Howick.
The 69-year-old said although he had not worked in the design industry for some years, he still had a strong interest in art.
"It's in the blood," he said.
The winning designs came from a competition run by the Auckland Transition Agency which called for entries from the public.
The logo will now be developed further with help from professional
designers to create artwork for use on everything from rubbish
bins to public signs.
"We have been delighted at the huge range of talent and creativity ... it's been extraordinarily difficult to choose [a winner]," Mr Harvey told the Herald yesterday.
The judging panel also included artist Dick Frizell, clothing designer Karen Walker, broadcaster Bill Ralston, Pacific artist and curator Ema Tavola, art consultant Hamish Keith and Wayne Pihema from the Aotea Centre board of management.
- NZ Herald staff