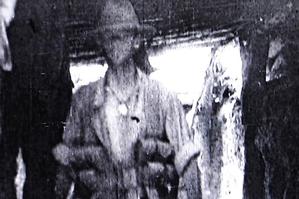 A decades-old case of Anzac identity theft has been uncovered 95 years after the landings at Gallipoli.
Research into the only known film of the Anzac campaign has revealed that soldiers identified as Australians are New Zealanders and Irishmen.
New Zealand military historian Chris Pugsley, a lecturer at Britain's Sandhurst Military Academy, said the discovery highlighted New Zealanders' contributions and restored their rightful place in the Anzac story.
"It forces us to totally re-evaluate what we're looking at in this one very important historic film," Dr Pugsley said.
The film was shot by British war correspondent Ellis Ashmead-Bartlett in 1915 and edited by Australian War Memorial historian Charles Bean in 1919.
Bean's film was thought to be the only version of the original to survive until new material was discovered in a compilation film also held by the Australian War Memorial.
The newly-found film contained sequences and scenes not included in Bean's edit.
Soldiers in a vivid trench fighting scene thought to have been of Australians were the 5th Royal Irish Fusiliers at Suvla Bay, and soldiers shown carrying water through the trenches to the frontline at Quinn's Post were from the Wellington Infantry Battalion.
Mis-identification of the soldiers in Bean's film had been deliberate, and was done because of the need to show an Australian narrative, Dr Pugsley said.
"Gallipoli had become the iconic centrepiece of the Australian achievements in the First World War, and so he looked at all these images and assessed how he could tell the Australian story with them," he said.
"He didn't want to clutter up his story line by referring to New Zealanders on the frontline because really, when you look at it, there's far more footage of New Zealanders on the frontline than there is of Australians.
"That would blur the story too much, so they became Australian."
Dr Pugsley identified the Irish soldiers by comparing a still photograph with the film, and by drawing from Ashmead-Bartlett's diary entries.
He describes the scene as "perhaps the most iconic trench fighting sequence that exists, where you see these guys in pith helmets furiously firing away".
The New Zealand soldiers were identified by their distinctive "lemon squeezer" hats, a particular type of webbing, and a diary entry from commanding officer Lieutenant Colonel William Malone that confirmed Ashmead-Bartlett filmed at Quinn's Post.
"He seemed a bit swollen-headed, and full of his own importance," Malone wrote.
"I gave him a couple of thrills, by taking him to a place open to Turkish fire at about 300 yards range."
The five-second scene was a reminder of the important role New Zealand soldiers played on the front line, Dr Puglsey said.
"For critical periods throughout the campaign, the New Zealand Expeditionary Force held a vital part of the Anzac perimeter and was a very important part of the Anzac story."
Bean had addressed the lack of action shots featuring Australian soldiers by using the film of the Irish soldiers at Suvla Bay.
"He took this trench fighting scene and turned them into Australians. He took the British naval bombardment of the high ground and turned it into a Turkish bombardment of the Australian positions at Lone Pine."
Australians might not like the revelation, but it was important to set the record straight, Dr Pugsley said.
"They may find it uncomfortable but that's the reality," he said.
"Now, when we look back, it's important to identify that there was that national focus, that the reality of the scenes themselves is telling a far broader and more important story."

The Gallipoli footage in question will be projected onto the Auckland War Memorial Museum building on Friday, Saturday and Sunday (23-25 April) evenings from 7.30-10pm. For more information, click here.
- NZPA