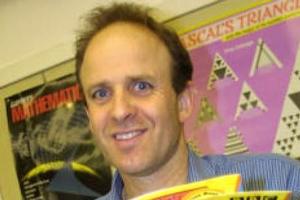 The Kiwi kayaker missing off the West Coast of Shetland last week has been named.
UK police said he was 51-year-old Kester Jonathon Wigram, who had been living in Shetland for the last 10 years.
Mr Wigram was last seen outside a shop in the town of Bigton, according to The Shetland Times.
The paper said he parked his car at around 11am on Thursday local time before setting off in his red kayak from the beach.
Two lifeboats and the coastguard rescue helicopter had ended their search for Mr Wigram but a coastal search was still under way, the paper said.
So far there has been no sign of the kayaker.
The BBC quoted police as saying Mr Wigram was an experienced canoeist.
A coastguard spokesman told the BBC that Mr Wigram would only have survived an hour if he had been in the water.
Mr Wigram was a chemical engineer and had worked in the oil and forestry industry in countries around the world.
A close friend of Mr Wigram, who did not want to be named, told The Scotsman newspaper he would be missed.
"When he came to Shetland he made himself very familiar with the place very quickly and got to know an awful lot of people very quickly. He was very warmly regarded by a lot of people.
"He was a very free spirit and very much his own person - and he will be very deeply missed by family and friends."
She said kayaking was Mr Wigram's main hobby and he was experienced.
"He would go out in his kayak on a regular basis and he kept himself very fit.
"He loved the natural environment and he loved challenging himself within the natural environment. He probably did go out where others might have hesitated," she told the paper.
- NZHERALD STAFF