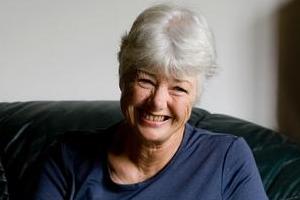 Jeanette Fitzsimons. File photo / Dean Purcell
Former Green Party co-leader Jeanette Fitzsimons has announced she will be leaving Parliament today.
The Green MP announced an end to her 13 year Parliamentary career and, after delivering her valedictory speech, will leave Parliament to spend more time on the farm and with her grandchildren.
The 65 year-old signalled she would not be standing in the 2011 election when she stepped down as co-leader last year.
"It's a good time for a change of pace. The caucus is in good shape. We have a good second generation of MPs joining our ranks and our co-leaders are doing good work," Mrs Fitzsimons said in a written statement.
She will be replaced by 28 year-old Gareth Hushes who will be the youngest member of Parliament.
"The way we've managed the transition gives time on the job for both Metiria as a new co-leader and Gareth as a new MP," she said.
Mrs Fitzsimons was the first Green MP to speak in Parliament following the 1996 election and the party believed she was the first Green candidate in the world to win an electorate in a first-past-the-post contest, winning Coromandel in 1999.
One of her most notable achievements was her introduction of the Energy Efficiency and Conservation Act, which provided a framework for sustainable energy policy in New Zealand and, approved in 2000, became the first Green legislation passed in New Zealand.
She also led negotiations to implement the $323 million home insulation scheme.
Co-leaders Russel Norman and Metiria Turei said they would strive to emulate Ms Fitzsimons' success.
"Jeanette's expertise and her work ethic are legendary," Dr Norman said. "It's a challenge for any of us to match those standards, but a challenge we embrace."
- NZHERALD STAFF