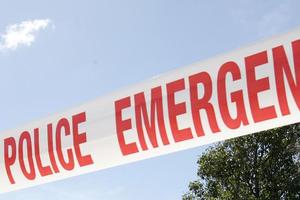 Reported crime has increased for the second year in a row, but police solved more cases, according to figures released today.
Sexual offences, drug crimes, violence and family violence increased but the number of homicides was down from 111 to 92, in the year to the end of June, police said.
There were 442,540 recorded offences compared with 426,690 the previous year, an increase of 3.7 per cent.
However, New Zealand's population increased by about 1 per cent which meant the offence rate per head of population increased by 2.8 per cent.
Nine of the 12 police districts experienced increases in the total number of recorded crimes.
For the second year the number of resolved crimes increased. Police resolved 212,038 offences, up from 200,389 last year, to increase the resolution rate from 47 to 47.9 per cent.
Violence rose 7 per cent, on top of an increase last year of 11.1 per cent. It was driven almost entirely by increased recording and reporting of family violence.
Although it increased 28.8 per cent last year, this year the increase in reported family violence was just 13.5 per cent.
"We believe this is due to the work that has gone into reducing tolerance of family violence, and the devastation it causes to our families," Assistant Commissioner Grant Nicholls said.
"As tolerance in the community falls people will report family violence more readily. Also, the mandatory training which all front line staff received in 2007 in identifying families at risk has resulted in more recording of these events."
The number of homicides decreased 17.1 per cent and robbery by 5.1 per cent.
There were 92 offences in the homicide category in the last year; down from 111 the previous year, with 91 resolved; a resolution rate of 98.9 per cent.
The homicide category includes murder, attempted murder, manslaughter, infanticide, illegal abortion, and aiding suicide.
The resolution rate for the violence category overall is 83.3 per cent.
Recorded sexual offences have increased by 6.3 per cent this year but comprise less than 1 per cent of recorded crime.
"We know these offences are under reported and are therefore very sensitive to increased public awareness and reduced tolerance for such offending in society," Mr Nicholls said.
Drugs and anti-social offences increased 12.2 per cent, which police said stemmed mainly from increases across all three drugs offence classes.
Drugs offences not including cannabis were up 28.1 per cent, cannabis up 25.9 per cent and new drug (such as methamphetamine) offences were up 24.9 per cent.
"The increase in cannabis offences was almost entirely driven by an increase in offences relating to cultivation, supply and possession offences," Mr Nicholls said.
Extra resources were invested in the national cannabis and crime operation, Operation Kristy, which ran from December to March, netted 141,000 plants, and resulted in the arrest of 1125 offenders, seizure of 191 firearms, the recovery of $400,000 of stolen property and four methamphetamine labs found.
- NZPA