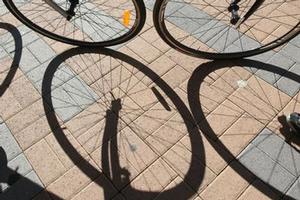 A 20-year-old woman who ran over and injured four cyclists on her way to a university exam has had her drivers licence taken away for six months.
Jennifer Speakman was disqualified from driving for six months and given a fine of $4000 - $1000 per cyclist - in the Auckland District Court.
The collision happened on September 26, 2009, and in December Speakman pleaded guilty to four counts of driving carelessly and causing injury.
What can be done to make cycling in New Zealand safer? Here are some responses: