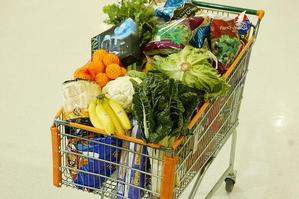 Pak'nSave has topped the list of the country's cheapest supermarkets - for the 10th year running.
A Consumer NZ survey in which 26 supermarkets were visited in six cities has once again ranked the chain as running the country's cheapest supermarkets.
Supervisor Bev Frederikson said the survey showed that Pak'nSave was "well ahead" of its nearest competitors.
"Our surveyors bought from a list of 40 top-selling products including bread, biscuits, milk, fizzy drinks, snacks, cheese, cat food and butter," she said.
"Shopping there [Pak'nSave] saved around $20 and sometimes more than shopping in the dearest supermarket in each city."
Pak'nSave's Albany store produced the cheapest shopping basket, with a $115 transaction. Foodtown Glenfield was the most expensive, with a $140 total.
Woolworths had the highest prices of the nationwide chains, with prices varying from $136 to $145.
Woolworths, Countdown and Foodtown stores, owned by Progressive Enterprises, were recognised for having the most consistent prices, with baked beans in all Countdown stores priced at $1.85 and in Woolworths and Foodtown stores at $1.95.
The survey noted that Foodstuffs' stores - Four Square, New World and Pak'nSave - have the freedom to offer local specials which meant there was more price variation, particularly between Pak'nSave stores.
The survey, published in the September issue of Consumer magazine, noted that Pak'nSave was a no-frills supermarket which meant costs were kept down by keeping stores plain and by having customers pack their own groceries.
"The downside is that Pak'nSave stores don't carry as wide a range of brands or pack sizes as other supermarkets," the survey states.
It noted problems buying toilet paper and pet food.
Foodstuffs Auckland general manager retail Murray Jordan said last night he was delighted with the results.
"We're pretty happy about this," he said. "It really just confirms what customers have always known about Pak'nSave.
"This is just another year where we've been confirmed by an independent survey that we have the lowest prices in New Zealand. It will be no surprise to our customers that we are the cheapest by a long shot."
Mr Jordan said he was particularly pleased that the company's New World stores had also ranked well, coming second to Pak'nSave in the upper North Island and in the South Island.
Surveyors visited supermarkets in Auckland, Tauranga, Palmerston North, Wellington, Christchurch and Dunedin and found similar prices on identical products within each city.
They also noted prices were similar in regions that are close together such as Auckland and Tauranga.
The survey excluded fresh meat, fish and produce because for a fair comparison quality would need to be considered.
It also excluded wine because advertised specials could have unfairly influenced the results.
FOCUS: AUCKLAND
* Pak'nSave Albany: $115
* New World Albany: $132
* Countdown Glenfield: $136
* Woolworths Northcote: $139
* Foodtown Glenfield: $140