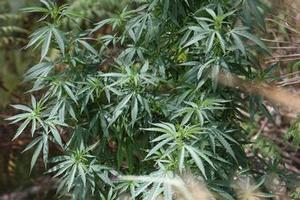 A Rotorua drug dealer's 12-month sentence of home detention will be just about the last time she stays in the property after the High Court ordered she forfeit part of her home's value to the Crown.
Marie Anne Spijkerbosch was sentenced in May last year to 12 months' home detention after admitting supplying methamphetamine and growing cannabis.
But now the $190,000 home has been ordered to be partially forfeited to the Crown.
The judge said that after the $90,000 mortgage was paid, she should pay 40 per cent of the value of the property, meaning the Crown would get about $40,000. Spijkerbosch would keep the rest.
Justice Paul Heath, sitting in the High Court at Rotorua, also ordered $5000 found at the address during Operation Avalanche be paid to the Crown.
Spijkerbosch said forfeiture would cause undue hardship and that the $5000 was not drug money, something the judge said he could not accept.
Her partner, described as dominant and "abusive" towards her, was said to be 70 per cent responsible for the offending, which was described as a "commercial operation".
Justice Heath said total forfeiture would be grossly disproportionate because Spijkerbosch was significantly less culpable than her co-offender and it was more likely her residence was used because of his domination over her.
The order was deferred until early next year to allow for the housing market to recover.
- NZPA