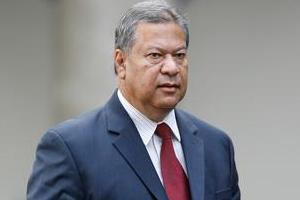 Former MP Taito Phillip Field has insisted he told a woman to tell the truth to a Government-ordered inquiry into work done on his houses by Thai people seeking immigration help.
Six weeks ago Jinda Thaivichit told Field's trial on 35 criminal charges that the former Mangere MP wanted her to make sure her answers in an interview carried out by inquiry head Noel Ingram were consistent with his.
But Field said he did not say anything along these lines and had insisted that she be truthful.
Field was giving evidence at his trial in the High Court at Auckland on charges related to work he allegedly had done on his properties in return for immigration assistance to Thai nationals. The 12 bribery and corruption charges allege that Field had Thai nationals carry out work on five of his properties in return for help with their immigration issues.
The other 23 charges allege that he took steps to derail investigations into his conduct by police and by Noel Ingram QC.
Ms Thaivichit, who had set up a Thai branch of the Labour Party in Mangere, said in her evidence she did not tell the truth to Dr Ingram because Field wanted their stories to the inquiry to be consistent and she wanted to help the politician.
She said she discussed answers that Field gave to Dr Ingram the day before her interview was scheduled, "and Taito wanted me to answer the same things" as it was important that their answers were consistent.
Field yesterday denied he arranged to meet Ms Thaivichit over their answers to Dr Ingram.
- NZPA