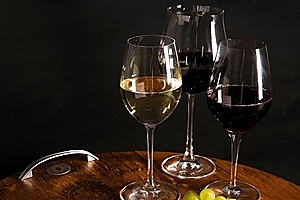 A couple of correspondents have complained about the wine prices at the Civic. I have to say I flinched when I was standing in the queue and saw, from the glowing digits on the cash register, that the person up front had just paid $22 for what looked like two thimblefuls of plonk. I decided not to wait in line to be separated from that much money for that little liquid and thought nothing more of it.
Then came the emails - one, it must be said, from a rather bibulous mate who regards half a bottle as an aperitif. "You should write something about the wine prices and the size of the pours at the Civic," she said. "They are a ripoff."
So, armed with my trusty Pyrex measuring jug, I set off to bring all the power of the press to bear on the profiteers. But, alas, I found myself quickly back-pedalling.
The helpful bar manager at the Civic told me the pours were the industry standard of 150ml - even filling a glass (with water) to prove the point. I measured it and she was right.
She said the standard "house" wines are $8 for a 150ml glass and the same price applies to the 175ml small bottles. Classier drops come at a classier price.
(I note that at the Academy, where some festival titles are showing, they have a wine special at $5 a glass).
This is all well and good. But I still don't get this insistence that if you want to take your wine or beer into the cinema it has to be in one of those nasty plastic glasses. What's the problem here? Do they think we're going to steal them? Throw them (at talkers; now there's an idea)? Break them? Patrons at the Rialto - and the Academy - venues that Edge boss Greg Innes couldn't bring himself to name on opening night - are entrusted with glasses. What's wrong with people at the Civic?