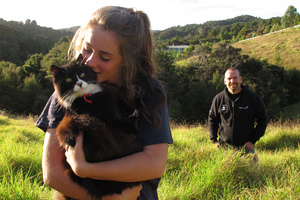 Stories making the headlines across the country today include a teen driver who managed to call for an ambulance despite being trapped in his car and an environmental group tackling the question of killer cats head-on.
A 19-year-old who rolled his vehicle called for his own ambulance after laying trapped for two hours with spinal injuries.
An environmental group is putting its money where its mouth is by giving away hundreds of cat collars in a bid to protect Northland's native birds.
Ever wondered what you would do if you witnessed a crime, columnist Kevin Page shares what he did when faced with a bag snatcher.
A bid to make Oamaru free of synthetic cannabis is getting support from an unlikely place.
Some elderly people living in Wanganui have been fleeced of tens of thousands of dollars by unscrupulous family, friends and carers.
A Christchurch businessman is confident he can win a 20-year, $4 million David and Goliath legal battle with Inland Revenue.
This year's Beach Hop in Whangamata is being heralded as one of the best ever, find out why in these photos.
How one woman lost 40 kilos to gain a far healthier lifestyle.
Club rugby has started in Northland here are some photos from the first game of the season.

Other stories in the news include:
Relay stirs cherished memories
Charities benefit from sale of house
-nzherald.co.nz