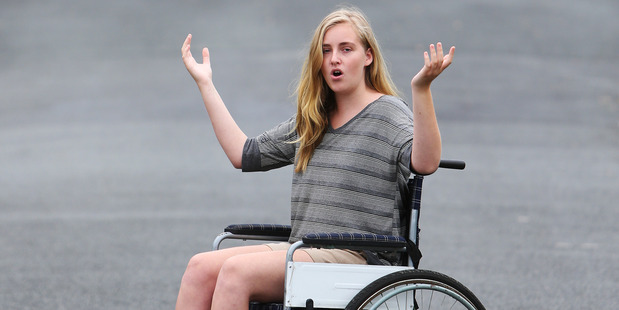 Since the age of 3, Zoe Jennings has wanted to be a professional singer. Now she is raising funds for something that may kick-start her career.
Earlier this month, the Northern Advocate ran a story on the 17-year-old who started a Spark Potential project, which works like Givealittle, enabling New Zealanders to collect donations towards their goals.
Miss Jennings' goal is to work with Frances Dickinson - who has also worked with Lorde - but to do so she needs $10,000.
She said getting that opportunity would help her take control of her life - when she was 14, she was diagnosed with postural orthostatic tachycardia syndrome, which means she struggles to stand up.
"Singing is my passion, I've always wanted a career in singing," she said.
"Frances is really knowledgeable about the voice and how it works. When she was younger she didn't know how to use her voice and that's kind of the same as me."
Miss Jennings has raised $1203 but needs $8797 to meet her goal - if she does not, all donations will be refunded.
"This money is crucial. It means I can learn how the voice works, fix the things that I need fixed and become who I want to be," she said.
Miss Jennings said she was thankful for all the donations so far.
"You have no idea how much this really means to me. Your kindness and generosity is helping me realise my dream of becoming a well-known international musician."
-To donate, check out sparkmy potential.co.nz/project/ZoeJennings.