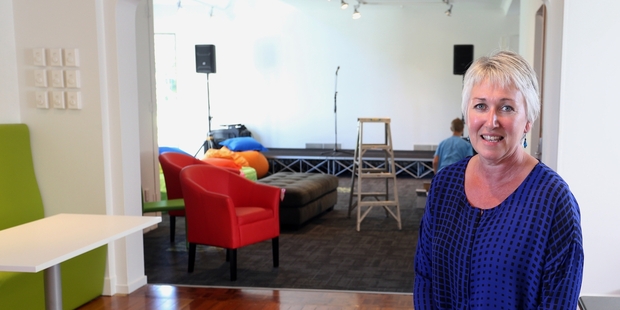 A Whangarei youth organisation is fronting up in helping tackle the district's graffiti epidemic.
Latest figures released by the Whangarei District Council (WDC) show council workers removed 20,298 tags from around the district in the six months to July. Much of the tagging is being attributed to the same group of youths by the council's Stop Tags database.
In response to the figures, and reports from the Northern Advocate, the Whangarei Youth Space is stepping up to the plate by vowing to organise an open forum for young people to come together and look at solutions.
"Given it's mainly a youth issue I'd be keen to hear what young people say," said the space's executive officer Beth Cooper.
Ms Cooper will spend the next week liaising with the relevant agencies to get the discussion happening. "[We plan to hold] an open forum with a focus on youth and youth generating solutions for this significantly youth issue."
Whangarei mayor Sheryl Mai is commending the group for taking some responsibility and is urging the community to get involved.
"It's a community problem. It's got to be a community solution. Deep down, I love creativity, and if we can find a way to harness that creativity, that would be good," Ms Mai said. "[Council] will continue doing the work we do [removing graffiti and making areas as vandal-proof as possible], and be involved around the table in looking for solutions."
When asked if a dedicated graffiti wall could help the situation, Ms Mai replied: "We'd look at all options that a presented [following the forum). We are really receptive to ideas that will help improve graffiti in Whangarei."
Ms Cooper believes while something like a dedicated graffiti wall might help reduce some tagging, it won't stop the "hardcore taggers".
"I think it's a relatively small recidivist group. There are [also] a couple of different expression types happening - tagging, which [I see] as territorial and disrespectful, and street art or graffiti [which need to be differentiated]."
WDC is addressing the issue from several angles, according to department manager community services Owen Thomas. "These include working with people in the community and designing spaces to ensure vandals know they are being watched and will be held to account; physically making facilities harder to damage; and cleaning up damage as quickly as we can when it does happen."
Removal services attend more than 400 jobs a month, costing ratepayers more than $100,000 per annum. Overall it costs approximately $500,000 to prevent, control and repair damage caused by vandals, Mr Thomas said.