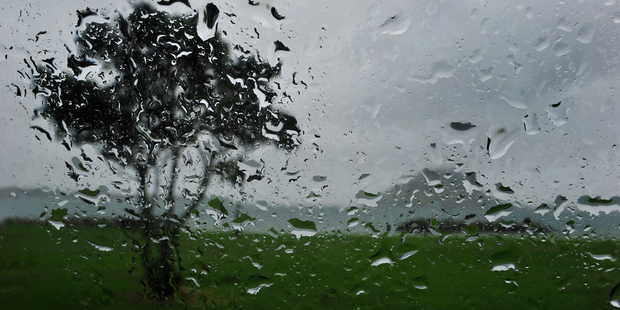 Just as Northland has started to dry out from last week's storm, forecasters have issued a severe weather watch for this weekend.
A low pressure system moving across the North Island is expected to bring 30 to 50mm of rain to Northland tomorrow and Sunday, which is enough to pose problems, said MetService meteorologist Liz Walsh.
"For this reason, a rain warning may be issued for Northland for this coming Saturday.
"Under normal warning criteria it would not register, but the situation is so delicate in Northland and any kind of rain is going to have an effect.
"We are monitoring the situation and the severe weather forecast team will be keeping a close eye on it," Ms Walsh said.
Northlanders can keep up to date with the latest forecasts and any watches/warnings at metservice.com, she said.
Other areas expected to have rain are Auckland and the Coromandel tomorrow, and Gisborne, parts of the Bay of Plenty and the Kaimai Range on Sunday.
Civil Defence officials said the issuing of weather watch reflects a sensible, cautious approach by forecasters and is no cause for alarm at this stage.
"Forecasters will continue to monitor the situation and their advice - which we agree with - is that people should keep up to date with the latest forecasts as they come to hand in case the watch is upgraded to a full warning," said Tony Phipps, spokesman for the Northland Civil Defence Emergency Management (CDEM) Group.
Mr Phipps said the MetService will have a much better idea about the low and its likely effects tomorrow morning and in the meantime officials locally, including hydrologists and other experts, were also monitoring its progress carefully.