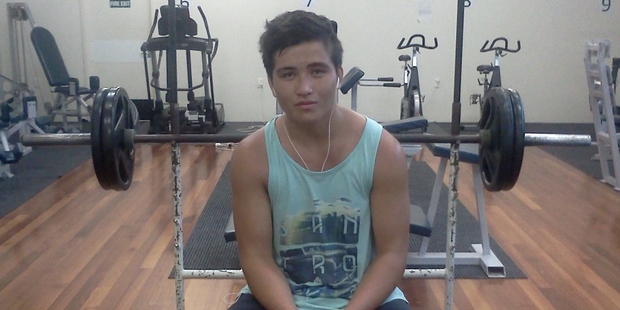 Tributes are flowing in for a talented young Northland rugby player who died in hospital after a suspected head clash during a club match left him with a suspected brain bleed.
Jordan Kemp, 18, succumbed to his injuries at Auckland City Hospital yesterday - 24 hours after he was injured during a Otamatea v Old Boys Marist clash at Kensington Park, Whangarei, on Saturday.
St John paramedics put him in an induced coma at the ground and took him to Whangarei Hospital.
From there he was airlifted to Auckland.
Kemp was put on life support after coming out of the operating theatre late on Saturday.
In March he had received Northland's first "blue card" for a concussion sustained during a premier reserve match.
That had forced him to follow return-to-play protocols set down by New Zealand Rugby.
He had been back playing for five weeks before Saturday's injury.
The Northland Rugby Union (NRU), along with the New Zealand Rugby Union and the Rugby Foundation are supporting Kemp's immediate whanau and friends.
"Jordan was a young man with a passion for life and for rugby.
"He was a great guy from an awesome family and will be sadly missed by all who knew him," NRU operations manager Greg Shipton said.
He said the NRU was working through the serious-injury investigation process and a report would be forwarded to the parties investigating his death.
Counselling for his fellow club members and anyone else who needed it had been arranged.
All contacts would be confidential.
Otamatea premier rugby coach Dean Kenny described Kemp as a talented rugby player who was on the fringe of moving up a grade and playing alongside a handful of Taniwha players.
Kenny said the 18-year-old had already been turning up to trainings, adding he was considering converting him into a front row forward.
"He was on the cusp of premier team. He had a lot of potential," Kenny, a former All Black, said.
"If truth be known, we were thinking of converting him into a hooker and we felt he had a tremendous amount of ability."
On his latest injury, he was adamant Kemp's safety was never overlooked and the club was aware of the serious nature of his head knock.
The club had turned him away from trainings initially and forced him to wear headgear even once cleared to play, he said.
"When Jordan was concussed we kept in touch and when he turned up to training [before being cleared] we sent him away.
"He went back to training on the fifth week since the blue card and that is when he first played again. "He showed no signs or symptoms for a number of games and that is when it was up to him whether he wanted to wear the headgear or not."
As news of his admission to hospital spread, his family and friends made arrangements to visit Kemp, who's a triplet, while others who couldn't make it offered their support and prayers for the young man.
His triplet sister, Crishla, posted a Facebook update late Saturday saying Kemp was out of the operating theatre and on life support.
"They don't think he's gana make it over night. but my brother is fighter and has to make it he has to!!!!
"He's the other half of me and god only knows the plan he has for my brother but don't take him from us now!
"Kia kaha my bro .born together , die together." (sic)
Yesterday morning, Miss Kemp posted a further update saying it "would mean the world" if family could visit Kemp.
Several replied to say they were on their way, while others posted support messages such as "kia kaha whanau" and "give the bro my love".
Other Northland rugby players who suffered life-threatening head injuries include Darryl Sabin and Matangi Te Wake, a Panguru teenager.
Sabin went down when playing club rugby at Te Hapua in April 2009 and was in a coma for weeks.
Te Wake was hurt while playing for the Northland Under-15 team in 2006.