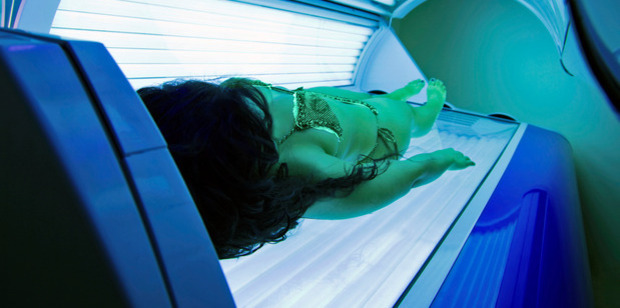 A Whangarei sunbed operator recognised as a good practitioner by Consumer magazine, says Auckland rules banning under-18s from using the beds should be compulsory across the country.
Whangarei sunbed operators will not be forced to comply with rules designed to protect teenagers and the fair-skinned from too much tanning, Whangarei District Council says.
Auckland has become the nation's first city to ban under-18s from using sunbeds in response to cancer risks, with a new bylaw banning sunbed firms from operating unless they obtain a council licence. Outside Auckland, New Zealand sunbed operators have to comply with a voluntary standard, which states that people under-18 and those of any age with fair skin should not be treated.
The council group manager of district living, Paul Dell, said the council would take direction on regulations from central government, through the Ministry of Health.
"It is not something we regulate at the moment, and it is not something that the community has actively raised with us.
Even so, our bylaws process does allow changes to be made and new bylaws to be introduced in consultation with the community."
New bylaws had to be based on a "provable problem", he said.
The Electric Beach and Hair Studio, in Civic Arcade, was among 11 of the 65 sunbed studios Consumer investigated throughout the country which came through with full marks for complying with the standards.
Electric Beach manager Leona Bennetto said the Auckland Council rules were good and should be adopted nationwide to ensure the industry was as safe as possible.
Ms Bennetto said she had not allowed under-18s to use the sunbeds for a number of years as that was part of the voluntary standards for the industry.
However, some were not following this and she felt making it a standard regulation across the country would help.