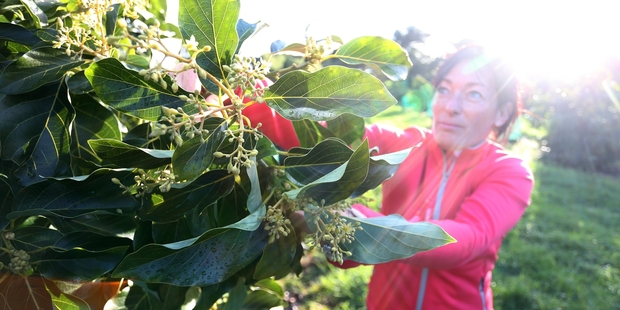 The Winterless North may have finally earned its title with the warmest June on record causing confusion for fruit and vege growers, with plants flowering much earlier than normal, and a drop in winter-clothing sales.
The Niwa climate summary for last month reveals the warmest June on record for Northland and the whole of New Zealand, with temperatures above average across the country.
But in Northland things were even rosier, with the average maximum air temperature in Kerikeri 18.3C, 1.7C above average, and the warmest June average ever. Kaitaia recorded an average maximum of 17.8C, 1.6C above normal, Whangarei's was 17.6C (1.5C above); Cape Reinga 16.9C (1.2C above) and Kaikohe 16.7C (1.9C above).
Whangarei recorded an almost summer-like high of 20C on June 26, with Kaitaia's high for the month also 20C on June 3 and Kerikeri recording its high of 19C on June 18, 23, and 27.
Sue Culham, Whangarei-Mangawhai representative for the Avocado Growers' Association, said the warm weather had seen the pollinisers on her Glenbervie avocado orchard burst into flower much earlier than usual.
"They seem to think it's spring," Ms Culham said.
She wasn't sure if the warmer weather would have any effect on the fruit itself: "it's a wait and see," but she hoped that the pollinators were still flowering when her haas avocados do so that bees could pollinate them.
But with the warm weather came more rain than normal for the month, Kaikohe recording 363mm, 139 per cent above average and its second-highest June amount. Kaitaia got 270mm, 78 per cent above normal and its highest June total.
The Warehouse Group saw its shares fall to their lowest in 17 months after it cut its forecast for annual earnings because warmer autumn and winter weather crimped sales and margins of seasonal clothing and home products.