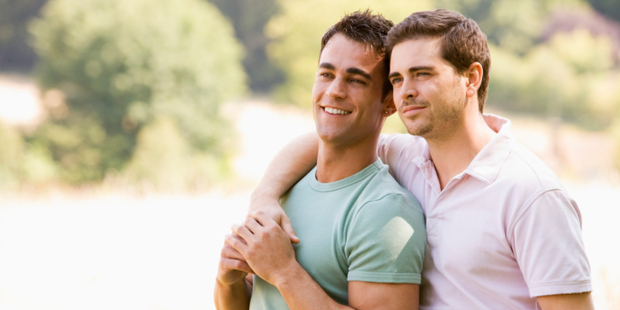 A seminar at a Northland church tomorrow offering to help people overcome their "same-sex attraction issues" has sparked a furore on social media and in the gay community.
The talk, at Paihia's Baptist Church, was advertised in Mid North community newspapers this week. The ad invited anyone who had problems with same-sex attraction, or a loved one who did, to hear the life story of a man who had overcome his issues.
He and his wife had helped many others, the ad said.
The backlash started with a post on the Northland Grapevine Facebook page, which had more than 230 comments as of noon yesterday.
Comments ranged from those who were appalled by the implication that being gay was a condition that had to be overcome, to those who defended the church's right to host the talk or were concerned by what they saw as a threat to free speech. Still others saw the reaction against the talk as a sign of how far society had progressed in its acceptance of different expressions of sexuality.
The church's Facebook page has been swamped with comments criticising the talk.
Pastor Bill Anderson did not wish to comment, saying only that it was a "calm, quiet little ad extending an offer of help to people who are hurting inside".
He was disappointed with the attacks on him and the church, and that many people only seemed to show an interest in the church when there was controversy.
The Ohaeawai woman whose Facebook post sparked the furore, Alissa Gibbs, said she was "really riled" by the ad at first.
"I don't think that sort of intolerance has a place in our little community. I wanted to draw it to people's attention, I didn't expect such a backlash and I didn't intend people to jump down the church's throat."
However, she stood by her views that the ad was unacceptable. If someone was genuinely unhappy or confused by their sexuality, they should seek help from a trained professional, "not from someone who's prayed their gay away".
Ms Gibbs said she was considering a peaceful protest, which could involve sitting quietly outside the church wearing rainbow colours, playing the song Same Love by hip-hop artist Macklemore, and holding a placard saying God is Love.
A member of the Bay's gay community said she was saddened by the seminar and the idea that gays had to be cured, but she also felt sorry for church members who were following their own beliefs. The issue has also sparked controversy on the gay news site GayNZ.com.