It looks like a brew that escaped from a sewer but the scummy slick swirling on the Hatea River surface in the Town Basin is as natural as mangroves and mud.
The photos were taken during the annual Beach to Basin Run/Walk from Onerahi to Whangarei's Town Basin on Saturday, a fun and healthy event that had some participants passing the marina saying, "Ewww, look at that."
Ricky Eyre, Northland Regional Council monitoring programme manager, says the scum is a natural phenomenon, generally known as marine scum or mangrove scum, that occurs up tidal creeks and in mangrove areas.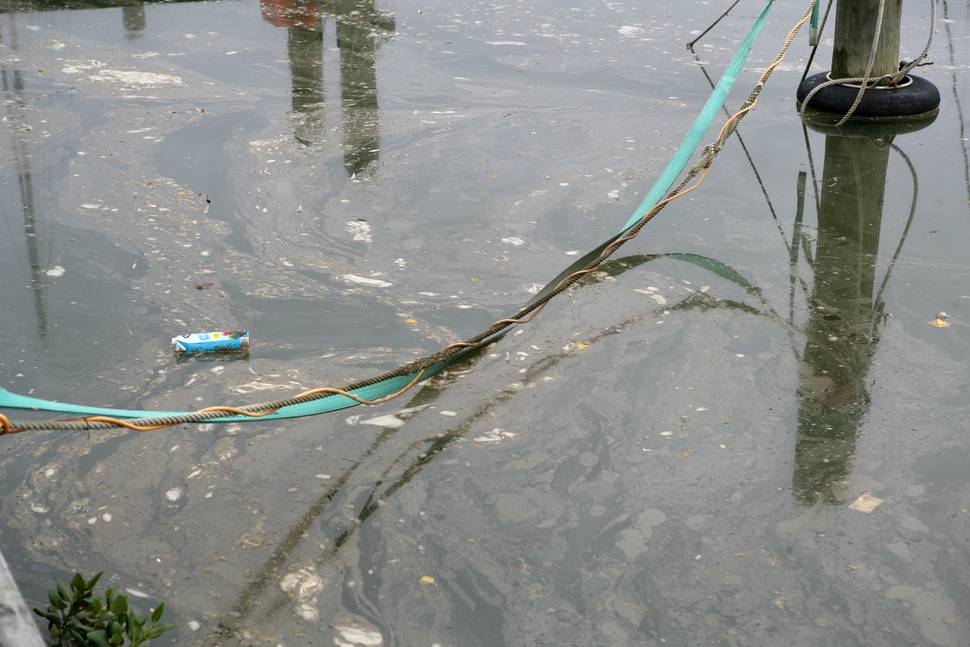 "It's comprised mostly of microalgae and other organic material floating on the surface, though can accumulate other debris [such] as silt and pollen. It will generally build concentric rings and swirls," Mr Eyre said. "In this case we have taken a sample of the scum and examined the material under a microscope."
The Town Basin samples did not contain faecal material or toxic elements but the scum can pick up bacteria.
"Though naturally occurring, the scum is a highly productive environment and may contain bacteria, such as enterococci, so it is best to avoid contact," Mr Eyre said. "People are welcome to call the Northland Regional Council's Environmental Hotline, 0800 504 639, to report any unusual phenomena."