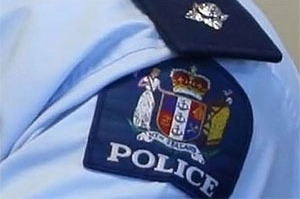 Northland police say the first significant rain in weeks is causing havoc on the roads today.
There have been at least five crashes in the region, the most serious involving a pedestrian who was stuck at a crossing in Kerikeri.
Senior Sergeant Rob Huys, of Whangarei, said the first call came in about 9am when a 4WD slid off State Highway 11 between Opua and Kawakawa.

About 9.45am another vehicle left SH1 at Hukerenui, north of Whangarei. No-one was injured in either crash.
About 11am on SH1 at Mangamuka a vehicle rolled with two people inside, who were taken to hospital with minor to moderate injuries.
About the same time in Kerikeri, an 84-year-old male pedestrian was struck by a car outside the New World supermarket on Kerikeri Rd.

"He suffered leg injuries and was unconscious for a while but regained consciousness and is now at Bay of Islands Hospital being checked out with moderate leg injuries," Mr Huys said.
About 2pm on the south side of the Brynderwyn Range on SH1 a vehicle crashed into a bank. There were no serious injuries.
Mr Huys said the weather conditions were making driving in the region treacherous and he urged motorists to be extra cautious.
"The last bit of rain was two to three weeks ago so what happens is all the grease and oil and that sort of thing builds up and then when the rain comes it causes these greasy conditions.
"We urge people to really consider their speeds and their following distances to allow themselves more time to stop if need be."