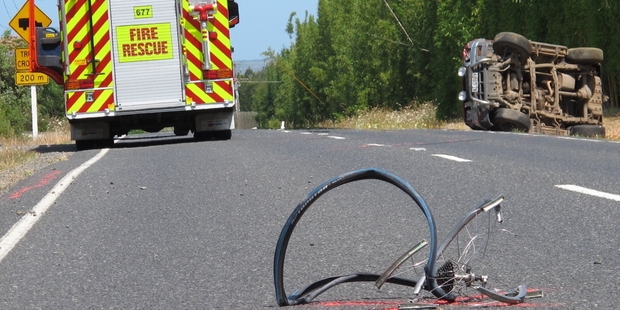 A community is in mourning following the death of a teacher and "really good bloke" who was cycling in Kerikeri when he was in a collision with a four-wheel-drive.
Bill Bayliss, 54, taught at Westmount School in Kerikeri, a private school with a roll of around 100 students attending its Northland campus, and was head of mathematics for the 15 campuses across the country.
Mr Bayliss, a keen squash player and cyclist, was cycling along Kapiro Rd at around 8.10am on Saturday when the crash occurred.
It is believed to be the first fatality on Northland roads this year.
Mr Bayliss was described as an active member of the Kerikeri community, especially in his role as treasurer and committee member of the Kerikeri Squash Club.
Club chairman Claude Shepherd said Mr Bayliss' death was a tragic loss for the community.
"We got to become good personal friends with Bill. He was a really good bloke," he said.
"He was always ready to put his hand up whenever you needed help with something. He was one of those genuine good guys that every community needs." Mr Shepherd said Mr Bayliss was a softly spoken man, devoted to his family and friends.
Constable Hans Hubner of the Police Serious Crash Unit was in Kerikeri yesterday investigating the crash. He said it was too early to know what caused the collision and whether charges would be laid against the driver of the 4WD involved.
"We are still waiting to interview more witnesses and the driver," he said.
The crash occurred about 500m west of Orangewood Rd.
The bike's crumpled rear wheel was in the middle of the westbound lane of Kapiro Rd. The bike frame was on the verge up against a hedge.
Debris from the crash was scattered for almost 100m.
Kapiro Rd was closed between Redcliffs Rd and Purerua Rd until mid-afternoon on Saturday.
It's understood Mr Bayliss was still alive when ambulance staff reached the scene but died on the way to hospital with Northland Electricity Rescue Helicopter.
A spokesperson for the Bayliss family did not wish to comment.