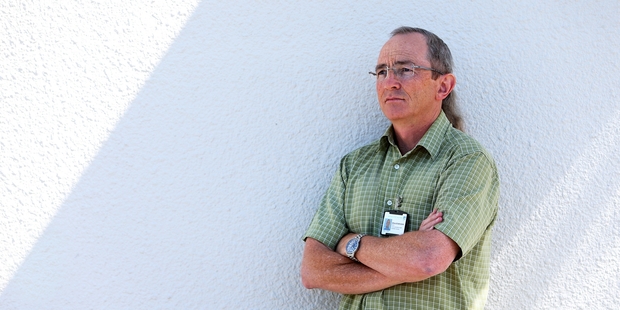 When Whangarei addiction medicine specialist Alistair Dunn went to a conference in Australia and heard about the addiction and overdose problems from prescription drug Oxycodone - dubbed "hillbilly heroin" - he was determined it wouldn't get a grip in Northland.
Dr Dunn's campaign to stop the powerful painkiller ending up in the hands of illicit drug users has brought Oxycodone prescription numbers in Northland down.
When he returned from the July, 2011 course, he set up a programme to inform GPs and Northland hospital doctors about the dangers of the painkiller that is twice as potent as morphine and was causing major problems in the US and Australia.
Oxycodone, also known as "hillbilly heroin", is a synthetic opiate often prescribed for pain relief associated with fractures, arthritis and cancer. It is as addictive as morphine, twice as potent, and more expensive. The drug is now the number one cause of overdose in the United States, ahead of heroin and cocaine.
The use of Oxycodone in New Zealand increased by 249 per cent between 2008-2012. It has been subsidised by Pharmac since 2005. Figures released by the Ministry of Health show 4713 prescriptions were written in Northland for Oxycodone in the 2013 financial year, down slightly from 4733 the previous year, and from 5291 prescriptions in 2010/11. Bay of Plenty was the province with the highest number of Oxycodone prescriptions in 2013 with 13,964 down from 14,606, while Hawke's Bay was next with 6127, down from 7339 the previous year. While black market Oxycodone was not an issue in Northland, Hawke's Bay physician and chairman of the pharmacy and therapeutics committee Dr James Curtis said the drug was still circulating on the black market there, despite the decrease in prescriptions.
Dr Dunn said people had been misusing prescription morphine "for many years", but Oxycodone had even greater potential for abuse. "At the conference there was a specialist explaining how it was such a big issue in the US and it really opened my eyes to the potential problems from Oxycodone ... I thought I'd better do something about it and help inform others by being proactive."
So on his return he did more research and set up the programme that has seen him talking to GPs and hospital doctors across the region and led to the DHB establishing new guidelines for who could prescribe Oxycodone in its hospitals and the circumstances in which it could be prescribed.
It was reasonable to assume that more prescriptions for the painkiller would lead to more becoming available "on the streets" - like in the United States and Australia, where there has been an increase in Oxycodone-related overdose and death, he said.
The campaign was the first of its kind in New Zealand, and involved Northland GPs, pharmacists and hospital doctors.
Executive director of the New Zealand Drug Foundation Ross Bell said Kiwis developed a dependency on the drug through ongoing prescription for patients who were genuinely in pain, and via the black market.
Contact: Whangarei Hospital Operator - 09-430100
Whangarei Community Mental Health & Addiction Services, 5 Three Mile Bush Rd - 09-4304101 Extension: 3502
Tell us your story. Have you ever been addicted to Oxycodone or know someone who has been? Email: reporters@northernadvocate.co.nz or contact Mike Dinsdale on 09 4702838.