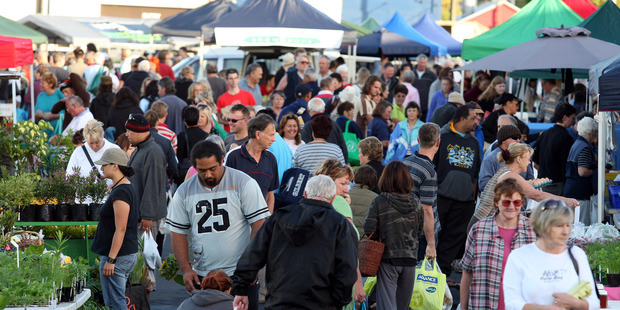 A woman who had her wallet snatched from her hand on the way to early morning markets in central Whangarei wants others to be aware of the brazen thieves lurking on the streets.
The school teacher, who did not want to be named as she was nervous about being identified by the thief again, was left shaken and upset after a teenager grabbed her wallet and ran off as she was about to cross Water St to the Growers Market on Saturday about 6.50am.
"It could have been a lot worse ... I wasn't pushed over or assaulted but it left me pretty shaken," the teacher said.
She parked her car in the council carpark but had noted a young man sitting on the garden wall of the Hari Krishna food shop. She took her wallet, with $80 in cash, and grabbed a basket for her veges.
"I've been going to the market since it started and it's what I always do every Saturday morning. Then suddenly I felt a tug on my wallet and it was gone."
A young man ran off behind the Whangarei District Council and four members of the public, including a former policeman, took chase. They followed him until he disappeared near the intersection of Central and First Ave. She was comforted by members of the public.
"You don't expect this to happen to you in your own home. If you had been in central Rome maybe, but not on a Saturday morning in Whangarei," she said.
"This is a warning for people to be on guard. People need to be made aware that this has happened."
Her husband was called and came to collect her and together they scoured the bushes where the thief was last seen in case the wallet had been thrown away. They were unable to find anything. She was grateful to the men who chased the thief and those who came to help her.
"Your actions and assistance were greatly appreciated."
Much of yesterday was spent organising locksmiths and cancelling credit cards.
Despite the trauma the woman was vowing to be back at the markets again on Saturday.
"I'm there to chat to people and buy veges even though I grow my own."
Police were called and arrived 40 minutes later.