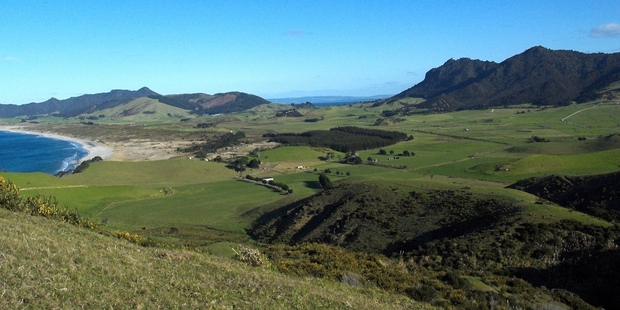 A Canadian mining company says concerns for the ecology and a desire not to make enemies were among reasons it has given up its exploration permit at Kauri Mountain.
The company's unexpected announcement turned a protest meeting into one of jubilation at McLeod Bay on Thursday night.
Conservation groups and Whangarei Heads residents were shocked earlier this month to learn Hauraki Gold, a subsidiary of Canada's Eurasian Minerals, had been granted a New Zealand Petroleum and Minerals' permit to explore over 20,000 hectares of coastal farmland and reserve.
Convenors of Thursday night's well attended meeting learned only hours beforehand that Hauraki Gold had changed its mind because the area would not deliver the minerals it was after, and the effects on the community and ecology were too great.
"It is great news for the community," Action Whangarei Heads convenor Beverley Gott said.
"The fact that the company was clearly aware of the strong community opposition to their presence - and that their manager made a point of saying to me that they didn't want to make enemies - means that we collectively have made an impact by acting quickly now."
Chris Spurway, permit manager for Eurasian Minerals Inc in Australia, Asia and the Pacific, said the company visited the area in early November to assess the geology and other aspects relating to the permit. "Unfortunately the geology did not lend itself to being as prospective as we had anticipated for the style of mineralisation we were targeting," Mr Spurway said.
"That, coupled with a range of secondary factors, including mineral rights issues, density of habitation, the kiwi protection zone and the eco-tourism aspect, we have decided not to pursue the project further."
While celebrating the news, MineWatch Northland has condemned the Government processes that allowed the permit to get so far.
"NZ Petroleum and Minerals has been highly secretive, even arrogant, in their approach to this plan to explore minerals at Kauri Mountain, and elsewhere in Northland," group spokesman Tim Howard said.
"They did not hold any constructive dialogue with tangata whenua in the area, as they are obliged to. They did not consult with local government or the communities affected. The whole process has been under the radar.
"And it is clear from the Canadian exploration company that the information given them was far less than complete."