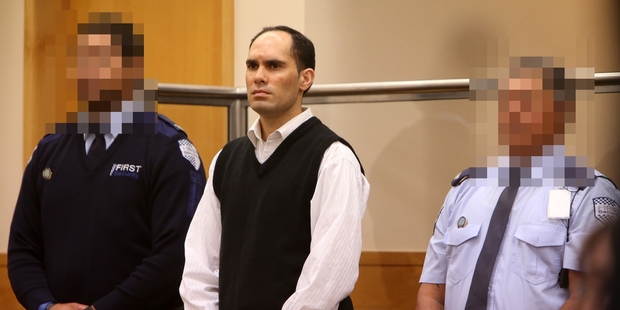 A police hotline number set up to investigate former Northland school teacher James Parker was used by a church member in Kaitaia to dob in another church goer for sexually abusing young boys.
The youth leader at Latter Day Saints (LDS) church in Kaitaia complained about, Daniel Taylor, 34, was yesterday jailed by the High Court in Whangarei on nine charges of sexually abusing young boys, including three brothers, over a five-year period.
He was sentenced to five years and seven months imprisonment and must serve two years and 10 months before he's eligible for parole.
The charges to which he admitted included six of indecently assaulting a boy aged between 12 and 16, one of indecent assault on a boy under 16, one charge of indecent assault on a boy aged over 16 and one of attempted sexual connection with a boy under 12.
A foster parent for Child, Youth and Family and vice-president of the Kaitaia Business Association, he sat motionless with eyes fixed on Justice Peter Woodhouse throughout the sentencing.
LDS church member in Kaitaia, Anahera Herbert-Graves claimed Taylor's actions became a butt of jokes among youths for many months before church officials formally discussed the issue.
She said a church goer called an 0800 number police had set up for the Parker investigation and lodged a report against Taylor.
She said the sentence wasn't "very punitive" in that Taylor could be out of prison in three years.
"Taylor's sexuality and interest in young boys have been a concern for sometime before he was spoken to and charged by police but he kept being called to positions in the church where he'd have more access to boys," she said. Justice Woodhouse said given Taylor's lack of insight into his offending and his one-line letter of apology to his victims, he had doubts about the extent of his remorse.
About a dozen people, including victims, their families and supporters attended the proceedings, with a man in the public gallery shouting profanities at Taylor as he was being escorted back after the sentencing.
A father and his two children left court crying while the victim impact statements were being read out.
The mother of three boys sexually abused by Taylor turned towards him and began reading the effects his offending have had on her children.
One of the boys said Taylor's persistent offending put him off from going to church because he didn't want to see Taylor.
Another victim said he felt confused and disgusted knowing Taylor taught the word of God, yet he did things that weren't right. "At times I felt a sense of guilt which I now know has no place in my mind because I am not to be blamed for what he did to me," he said.
Charles Hohaia, a family therapist at Te Waka Whaanui who provided counselling to Taylor's victims, said some boys had moved on as best as they could but their healing and recovery could be in jeopardy if appropriate funding wasn't available.
He lauded the wider whanau and the community from Kaitaia for attending the sentencing.
*Report sexual abuse by calling police either on 111 or on 0800555111.