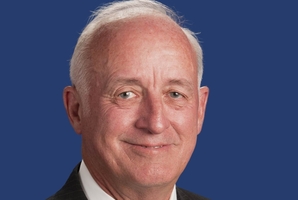 John Bain received the most votes in the Northland District Health Board elections at the weekend. Photo / File
Five of the seven Northland District Health Board members have been re-elected in Saturday's local body elections.
DHB elections take place at the same time as local authority elections and seven members are elected by registered voters from the Northland community for the NDHB, with up to four further board members - and the chair - appointed by the Minister of Health. All seven incumbent public appointees stood and when the results came back five had been voted back in.
The 27 lining up for a seat on the health board were: Pauline Allen-Downs (incumbent), Florence Annison, John Bain (incumbent), Dennis Bowman, Craig Brown (incumbent), Shirleyanne Brown, David Collard, Beth Cooper, Brent Doncliff, Irene Durham, Debbie Evans, Mike Fitzgerald, Michael Gardam, Jill Garret, Libby Jones (incumbent), Colin Kitchen (incumbent), Maureen Lyons-Adair, Sally Macauley (incumbent), Ros Martin, Chris Reid, Dover Samuels, Bill Sanderson (incumbent), Kevin Singleton, Rosanne Taylor, John Vujcich, Mike Ward and Jonny Wilkinson.
The seven successful candidates, in order, were: Mr Bain, Mr Kitchen, Mr Sanderson, Ms Macauley, Mr Reid, Mr Brown and Ms Evans.
The NDHB uses the Single Transferable Voting (STV) system, where voters receive a single (transferable) vote no matter whether there is one vacancy or several.
Voters rank the candidates in order of preference - 1 next to the name of the candidate most preferred, 2 next to the name of the candidate next preferred and so on. When votes are counted, all the first preferences are allocated first. To be elected, a candidate must reach a quota of votes, based on the number of vacancies and the number of valid votes.
A candidate who reaches the quota is elected. If there is more than one vacancy and a candidate gets more votes than the quota, a proportion of each vote for that candidate is transferred to the voter's second preference.
If, as a result, another candidate gets more votes than the quota, a proportion is transferred to third preferences.
If insufficient candidates reach the quota after the first preferences are allocated and after any surplus votes are transferred, then the candidate who received the fewest votes is eliminated and each vote for that candidate is transferred to the voter's second preference. This process is repeated until enough candidates reach the quota.
The NDHB is led by chairman Tony Norman and the board makes decisions regarding the region's public health services, including public hospitals in Whangarei, Kaitaia, and Dargaville.
The DHB, which covers the area from Te Hana to Cape Reinga, has an annual operating budget of more than $500 million and employs around 2621 staff.