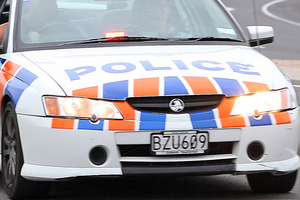 An elderly shopkeeper was pushed to the ground in a robbery in Rotorua this afternoon.
It occurred about 2.45pm when a lone woman entered Cato's on Eruera Street, police said.
The young woman left the store with a yet to be determined sum of cash. No weapon was involved.
Police are appealing for witnesses.
They would like to hear from anyone who saw anything suspicious in the area between 2.30pm and 3pm.
The offender was described by police as a light-skinned Maori, possibly aged in her 20s, around 157cm tall, with light brown hair to around her shoulder.
She was wearing dark clothing.
It was unknown which direction she took when leaving the store as the elderly shop owner was pushed to the ground, suffering minor injuries.
An ambulance was called but there was no need for the store keeper to be taken to hospital.
Anyone with information is asked to contact Rotorua Police on 07 348 0099. Information can also be provided anonymously to the organisation Crimestoppers on 0800 555111.