Rotorua's the place for Maori culture and outdoor fun, writes Ellie Mitchell.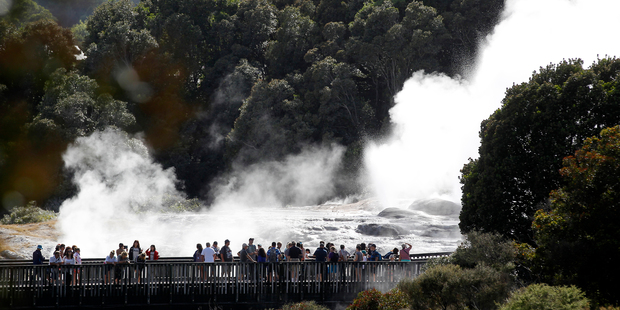 Pokarekare Ana is said to be Maoridom's greatest love song. In Rotorua, the descendants of the two young lovers Hinemoa and Tutanekai still play out the tale of this legend. Hinemoa is said to have swum from mainland Owhata to the sacred island of Mokoia to be with her man, Tutanekai.
We were told this wonderful tale as we looked out from the top of Mt Ngongotaha to the mysterious Mokoia in the heart of Lake Rotorua. We had taken the gondola ride up to the fantastic Volcanic Hills Winery for a bite to eat at Skyline Buffet & Grill Restaurant, which was followed by a twilight luge ride.
Amazed by the superb panoramic views of the region, we couldn't believe that after only a three-hour drive from Auckland we were immersed in such deep-rooted Maori culture and the phenomenal creativity of nature.
Steam rises from drains and cracks in the street and nearby parks, creating an unforgettable atmosphere as the sulphur smell of rotten eggs wafts through the air. Colourful hot springs, roaring geysers, boiling mud pools and hissing craters can all be experienced up close.
Not only is Rotorua a thermal wonderland, it is surrounded by stunning lakes and forests.
Nearby Whakarewarewa Forest is dominated by towering sequoia redwood trees. Visitors go here for some of the finest walking, horse riding and mountain bike trails in the world.
You can also share in a powhiri, an ancient ceremony of welcome at Tamaki Maori Village, an attraction within a 200-year-old native tawa forest.
Then try a steambox meal at Te Puia which uses a nga wha (steam vent) to cook dumplings perfectly. This is just one of many magical treats Te Puia has to offer. You can sip hot chocolate while the famous Pohutu Geyser, the largest active geyser in the Southern Hemisphere, is illuminated and spurts 30m skyward.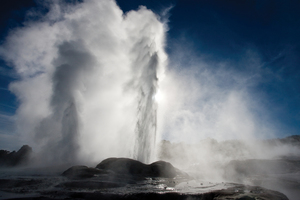 When you have had your fix of food and culture get an adrenaline rush at Agroventures Adventure Park, home to the world's only Shweeb, a man-powered cycling pod hanging from an overhead rail.
My brave friend went for the bungy jump and took a 43m leap, while I opted for the intermediate-level swoop-swing. Leaving my stomach behind, I was dropped from a height of 40m at speeds of up to 130km/h - luckily, I was distracted by the spectacular views.
Twenty minutes north of Rotorua we found Off Road NZ's stunning native bush-clad property on the Mamaku Plateau. Offering activities designed to get your pulse racing, here you can self-drive on a 4WD Bush Safari, try the Monster 4x4 Thrill Ride Track or compete with friends at raceline karting.
After cramming all this activity into one weekend we couldn't wait to take a dip in our own private thermal hot pool at the Princes Gate Hotel, an attraction in itself and the perfect place to contemplate the day's activities.