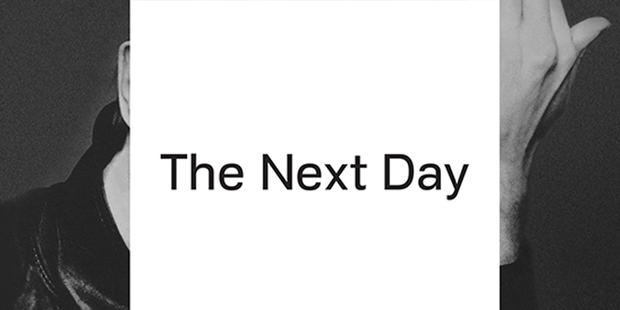 The artist behind David Bowie's strange new album cover is defending his design as an attempt to say something about art and the human condition.
Bowie is set to release The Next Day in March, but its cover is already causing a stir among fans.
It is a repeat of the cover from Bowie's classic record Heroes - only with its original title crossed out and replaced with The Next Day.
A white square over Bowie's face contains the words The Next Day in plain font.
In a blog post today, designer Jonathan Barnbrook said the cover design was aimed at doing something radical with album design.
He wanted the cover to convey the impossibility of great artists breaking free of their past.
It was also about the human condition, with people being forced every day to leave the past behind, he said.
"We understand that many would have preferred a nice new picture of Bowie but we believed that would be far less interesting and not acknowledge many of the things we have tried to discuss by doing this design."
Barnbrook said he had gone through hundreds of designs with Bowie before settling on the stark simple blank square and font combo.
"We know it is only an album cover with a white square on it but often in design it can be a long journey to get at something quite simple which works and that simplicity can work on many levels - often the most simple ideas can be the most radical."
Bowie was thoughtful, funny, sometimes serious and excellent to work with, Barnbrook said.
The Guardian has already praised the cover as a masterstroke.
Music blogger Martin Belam said it could reinvent perceptions of what an album cover can be in the digital era.
- Herald Online