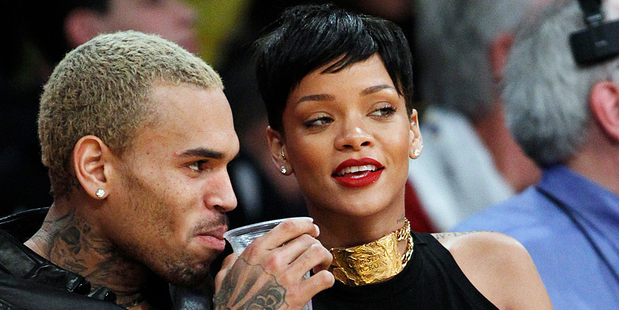 Chris Brown's ex-girlfriend thinks it would be "too much" to discuss her love triangle face-to-face with Rihanna.
The Turn Up The Music singer's former flame Karrueche Tran - who he has recently been spotted hanging out with again despite rekindling his on-again/off-again romance with the 24-year-old Stay singer - has admitted she would only sit down to discuss their mutual feelings for Brown if she was forced to.
Asked what it would be like to sit down with Rihanna, Tran told Vibe magazine: "For everybody, emotionally, that would just be way too much. I'm a very mature person so if the time ever did come where we would need to sit down and talk, I'd do it. I'm a mature person. I can work it out but that would be a lot. (Pause) Yeah, it would be a lot."
Tran's comments come just days after she was spotted partying in the same nightclub in Los Angeles as her love rival.
Brown was not present at the venue but his relationship with his model-ex has attracted fresh speculation recently after she joined him at his clothing line launch in Long Beach while Rihanna was enjoying a short trip to Ireland.
Photographs have hit the internet of Tran at the event, attempting to blend into the background while Brown poses with fans.
While Brown wasn't in Ireland with Rihanna, he spent New Year's Day in bed with her.
The singer also spent Christmas Day with Brown and they were spotted snuggling while watching the Los Angeles Lakers in action at the Staples Centre.
- Bang! Showbiz