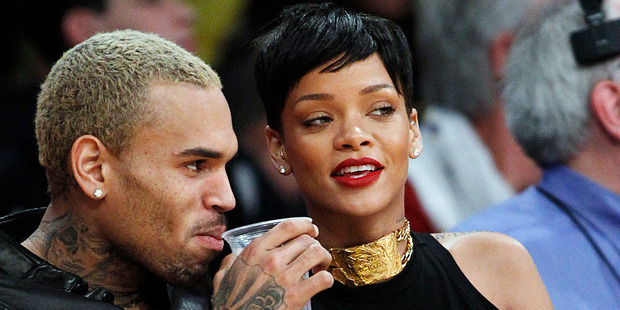 Chris Brown spent New Year's Day in bed with Rihanna.
The Turn Up The Music star - who recently rekindled his relationship with the 24-year-old Diamonds singer after a brief split - posted a picture of himself on Instagram lying in bed under a black and white duvet shortly after she posted a similar photo of herself.
The 23-year-old singer - who is still on probation for beating Rihanna in 2009 - appeared to be hiding someone under the covers.
One hour earlier, Rihanna posted a picture under the same blanket with the caption: "Good morning! Still haven't slept lol #hello2013."
The couple's romantic morning came after they were paid a reported $10 million to perform at an intimate New Year's Eve gig for guests at an African billionaire's private party in the Ivory Coast.
After the gig they jumped on a waiting jet to fly to the Caribbean island of St Barts so they could celebrate in private.
The singer also spent Christmas Day with Brown and was spotted snuggling while watching the Los Angeles Lakers in action at the Staples Centre.
A source previously revealed they later spent the rest of the day together.
The insider said: "They went back to his place right after the game and chilled out and smoked. They just kicked it real tough and Chris got what he wanted for Christmas and a little more - he took a long nap and Rihanna was right there next to him."
- Bang! Showbiz