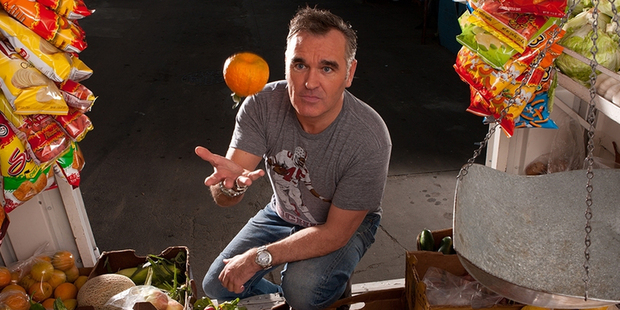 The royals are to blame for the death of the hoax call nurse Jacintha Saldanha, singer Morrissey claims.
In an interview with TV3's Nightline last night the frontman for The Smiths said the royals put "maximum pressure" on Saldanha, who is believed to have taken her life after putting a call through from an Australian radio station to a nurse treating the Duchess of Cambridge at a London hospital.
The two 2Day FM radio hosts, Mel Greig and Michael Christian, imitated Queen Elizabeth and Prince Charles during the call, and were able to gain private information about the pregnant Kate Middleton.
Greig and Christian have had their show axed and have been heavily criticised by the UK press, however anti-monarchist Morrissey feels the royals are responsible.
"There is no blame placed on Kate Middleton who was in that hospital, as far as I could see, for absolutely no reason," he told Nightline.
The Duke and Duchess of Cambridge last week sent their condolences to Saldanha's family, but Morrissey said the duchess "feels no shame about the death of this woman".
"The arrogance of the British royals is staggering. And why it's allowed to be I really don't know," he said.
The duchess was hospitalised with hyperemesis gravidarum (severe pregnancy sickness), however Morrissey questioned the validity of the condition.
"Does she have a health condition? Is it anorexia or is it a pregnancy, we don't know. Well what is the health condition, I mean morning sickness already? So much hoo-ha then suddenly [she is] as bright as a button?
"I'm sure the palace and Clarence House put maximum pressure on this poor nurse, of course that's kept away from the press."
Morrissey is set to play a show at Vector Arena on Saturday.
- Herald Online