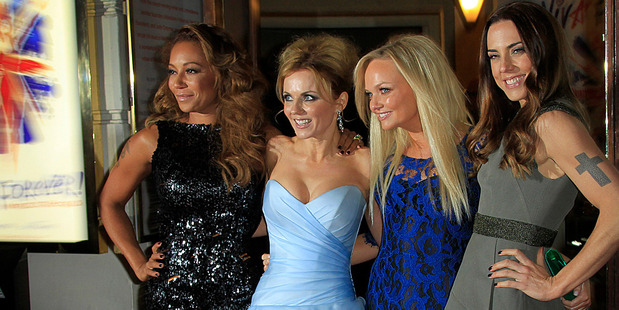 The British press have savaged the much-hyped Spice Girls musical Viva Forever! following its debut on London's West End.
Charles Spencer of The Telegraph gave the show one star out of five, labeling it a disappointment and a "ghastly mistake" .
"I'll tell you what I wanted, what I really, really wanted - I wanted this terrible show to stop...
He went on to say the show paled in comparison to the hit Abba-themed music Mamma Mia!
"Cashing in on the Spice Girls' back catalogue must have seemed a no-brainer. In fact, it was a ghastly mistake. This musical is tawdry, lazy and unedifying, and one could sense a miasma of disappointment emanating from an audience of up-for-it Spice Girls fans slowly realising that they had paid top whack to see a clunker."
Quentin Letts of The Daily Mail said the show was a "prize Christmas turkey".
"What a disappointment. The Spice Girls were fun, full of beans, a greater force for feminism than Harriet Harman or even Nick Clegg...
"So how come this new musical featuring the group's songs is so drudgy, so sour and focused on failure?"
Tabloid The Daily Mirror was even more scathing, saying a talented cast had been let down by a cliched plot and leaden dialogue.
It said the laughs were "few and far between" while the show lacked the feminist edge the Spice Girls wielded in their 90s heyday.
"There is more female empowerment at a Taliban finishing school than in this show... It's a shame"
The Guardian said the show "zips along cheerily enough." but was let down by its script and a lack of good musical material.
"There aren't enough memorable hits in a career that lasted for three albums to support two hours of theatre."
Only Poppy Cosyns of The Sun gave the show a positive review.
"Now that the hits have been immortalised in this way, I hope that generations of little girls to come will love them as much as I did.
"Long live Girl Power!"
- Herald Online