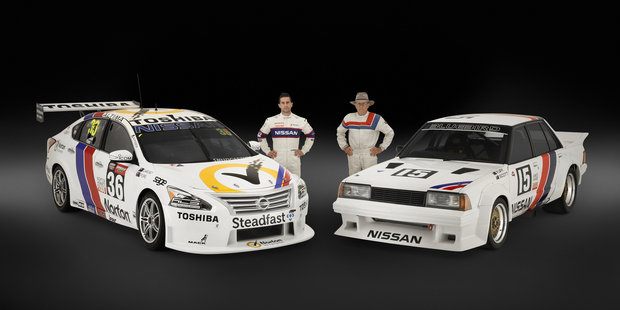 Nissan and Norton will celebrate the 30th anniversary of Nissan's first Bathurst 1000 pole position at the Supercheap Auto Bathurst 1000 this year.
Michael Caruso and Dean Fiore's #36 Norton Nissan Altima will adopt a retro-themed livery for 'The Great Race' at Mount Panorama this October, depicting the colours worn on George Fury's 1984 Nissan Bluebird.
Fury's turbo-powered entry stunned the field in the 1984 event, breaking the lap record in Saturday's traditional Bathurst Top 10 Shootout with a time of 2m13.85s, the first time a manufacturer other than Ford or General Motors had earned pole position for the Bathurst 1000.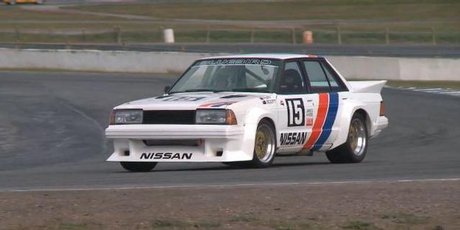 The record-breaking lap was also the first time that a turbo-charged car had taken pole for the Bathurst 1000, and Fury's lap time would not be beaten until 1991 - coincidentally, by another Nissan - the mighty Nissan GT-R R32.
• Read more Subaru revs up festival pace
• Read more Renault's Megane RS 265 launched at Hampton Downs
"Nissan has a rich history at Mount Panorama and the Bathurst 1000, and we felt there was no better way to celebrate the event than to pay homage to one of our fastest cars," said Richard Emery, Nissan Australia CEO.
"In the hands of George Fury, the Nissan Bluebird Turbo was the fastest car to ever lap the famous circuit. It was a moment that I remember well and people still talk about today.
"With the red and blue stripes, Michael Caruso's Nissan Altima looks a treat and we can't wait to see it at the Bathurst 1000."
Thirty years on, the Nissan Motorsport V8 Supercars team is paying tribute to the blistering Bluebird by running Nissan's distinctive 'blue and red' factory stripes on the side of the #36 Nissan Altima.
"In the past two years at Nissan Motorsport, we've done some fantastic activities, but this one tops them all. I feel extremely honoured to carry the Nissan colours from back in 1984," said driver Michael Caruso.
• Read more Kiwis making motorsport news this week
• Read more Mazda gets behind world time attack challenge
"Bathurst has so many great memories, and George putting the Bluebird on pole was a special moment. This is our way to celebrate that feat."
As a special treat for Nismo fans, Fury will drive the actual Bluebird Turbo that took him to pole in 1984 at Bathurst this October in a special on-track demonstration.
The car has recently been restored to its former glory by race car collector Brian Henderson, with assistance from Gibson Motorsport. Fury recently drove the car at Winton Motor Raceway in preparation for his Bathurst return.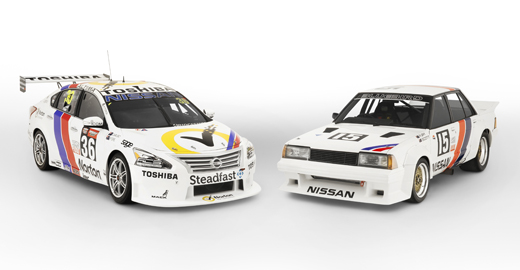 "It's an honour to be involved in the whole project," said George Fury.
"I've always loved the Bluebird. It was one of the nicest cars to drive. That was Group C regulations, and we were restricted in various performance areas, which is why we never had a shot of winning Bathurst. But we got pole, which was good. It was a cold day and it was good for the turbo, and both the car and I got it together."
Fury was a two-time Australian Rally champion with Nissan before switching to circuit racing. He won three Sandown 500s (1986, 1987 and 1990) and finished second in the Australian Touring Car Championship on two occasions,1983 and 1986.
Fury made 10 starts in the Bathurst 1000 with a best finishing result of third in the controversial 1987 race. Eight of his 10 starts were with factory Nissan teams.
The 2014 Supercheap Auto Bathurst 1000 will be held on October 9-12.
Follow Driven on Facebook and Twitter for the latest motoring news.