Top-three place sends Kiwi soaring up rankings in final race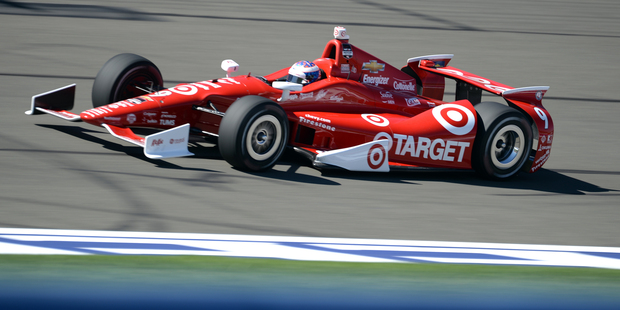 IndyCar driver Scott Dixon was trying to salvage, in his own words, a "crap" season this weekend at Fontana, California, while other Kiwi drivers were getting ready for this weekend's events.
Seasoned Dixon
Dixon again proved that you can't keep a good man down and despite "the worst season I can remember" he pulled out all the stops and finished the season second.
The Target Chip Ganassi Racing team ended on a high with Dixon's teammate Tony Kannan taking the win - his first of the season.
With a storming finish to the series, the Kiwi clawed himself into third in the points race to finish inside the top three for the last eight years, including winning two IRL titles.
"It's always nice to end the season on a high," Dixon said.
"After such a bad year I guess we ended up not too bad.
"But as Chip [Ganassi] said in the meeting before the race: 'Let's end on a high so we can carry that momentum through the winter'."

Munro's new drive
James Munro's success in leading the Formula Masters China Series has been rewarded with a test in an Audi R8 LMS Cup car at Sepang.
Munro leads the FMCS championship and the 17-year-old was impressed with his first taste of an LMS Cup car.
"Despite having a lot more weight and power, I was surprised at how well the car handled and it didn't feel too foreign. Even though I was going about 40km/h faster it took no time to adjust to the speed, and since the car was so well balanced it was quite simple to adapt to."
His next FMCS race is Zhuhai, China, from September 19 to 21.
Murphy and Perkins pair up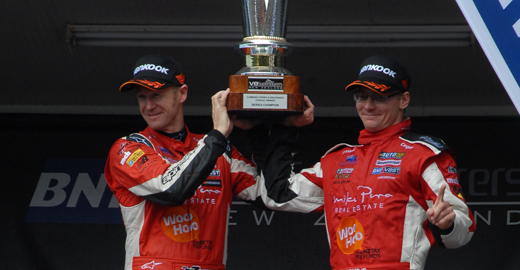 Greg Murphy and Jack Perkins will reunite in the SuperTourer series.
V8 stalwart Greg Murphy has retained the services of V8 Supercars driver Jack Perkins for the Endurance rounds of the V8 SuperTourers series starting in Taupo on September 27. Perkins helped the four-time Bathurst winner secure the 2013 title.
Murphy said there was no point changing a winning formula. "Jack ticks all the boxes you could ask from a co-driver. He's extremely fast, drives a clean race and provides accurate feedback to the team on car set-up." Perkins has had his fair share of bad luck this year in the Australian championship and is looking forward to racing back in New Zealand.
"While there's clear differences in power and the running gear, the two cars still feel similar enough for time in the V8 SuperTourer to be a genuine benefit to any V8 Supercar driver."
That makes three V8 Supercars drivers locked in for the series with Tim Slade joining Richard Moore and Shane van Gisbergen co-driving for Simon Evans.
Nelson dominates
Nelson's Nevil Basalaj took advantage of others' misfortunes to win the Nelson Ruff'n'Tuff 250 one-day off-road enduro ahead of Ashley Kelly.
Basalaj was leading but had to make a fast pit stop for a last-minute splash and dash to make sure he made the finish. However, his lead wasn't big enough and Kelly snuck through to take the lead until his steering broke in sight of the finish and he limped home second.
Greg Winn rounded out the podium making it a Nelsonian clean sweep. The 250-kilometre race was the final chance for drivers to accumulate points before next month's final round in Christchurch.
Follow Driven on Facebook and Twitter for the latest motoring news.