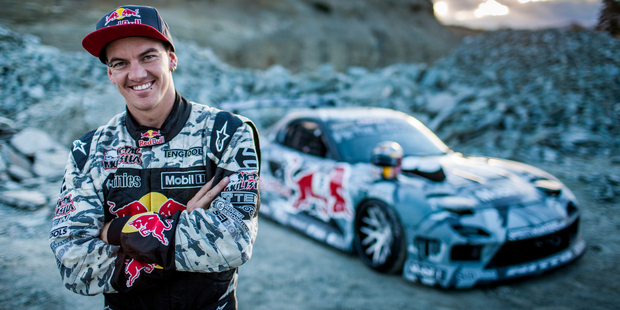 Mazda has thrown its official support behind the World Time Attack Challenge following the announcement that the famed Le Mans-developed 767B will feature at the annual event.
With a decorated history in motorsport that has seen Mazda win the 1991 Le Mans 24 Hour race, three consecutive Australian Endurance Championships and three straight Bathurst 12 Hour titles - followed by a fourth at Eastern Creek - Mazda last exhibited at the World Time Attack Challenge in 2011.
The #202 767B, which finished ninth at Le Mans in 1989, will be getting track time at the event on Friday and Saturday along with some iconic Mazda race cars. Fans of rotary engines will be overcome
The 767B will also be on permanent display at a dedicated Mazda area with an assortment of other famous Mazdas over the course of the event.
In addition, newly-signed Mazda ambassador Kiwi drifter 'Mad Mike' Whiddett, will entertain the crowd as he performs in Formula Drift on both Saturday and Sunday.
Mad Mike is known globally and performs in 'MADBUL' his naturally aspirated 4 rotor Mazda FD RX7 and 'BADBUL' a 20B turbo Mazda SP3 RX8.
With an international following, Mazda is delighted to be involved in what is now one of the world's most popular speed events.
"The World Time Attack Challenge is continuing to grow in stature and with the confirmation that the 767B would be participating, Mazda saw an opportunity to give event fans even more," said Mazda Australia marketing director Alastair Doak.

Mazda's legendary rotary race car, the 767B will be on track during the event
"We are delighted to showcase the stunning 767B in Australia. The development of the 767B led to the 787B which won the Le mans 24 Hour race in 1991, making it one of Mazda's most important cars.
"Further showcasing Mazda's motorsport heritage, our display will include several of Mazda's most admired race cars, and Mad Mike's driving skills should be a highlight of the event. Along with the other exhibits, and all of the on-track action, there is much to look forward to."
In what is gearing up to be the best event ever, World Time Attack Challenge Chief Executive Officer Ian Baker was thrilled to see Mazda come on board as an exhibitor.
"It is an honour to have a company such as Mazda supporting the World Time Attack Challenge in 2014," said Baker.
"Mazda has its roots deeply entrenched in all levels of motorsport from the legendary Le Mans 767B, that will be displayed in the Mazda pavilion over the weekend, to the numerous Mazda vehicles that are competing across multiple classes at WTAC.
"Mazda has always had an extremely strong following worldwide and we are proud to be able to partner with them to showcase this to our fans."
Now in its fifth year of competition the Yokohama World Time Attack Challenge brings together teams from around the world to compete for the ultimate automotive tuner trophy.
The 2014 World Time Attack Challenge is being held at Sydney Motorsport Park, 17-19 October, 2014.