Billionaire has an impressive history, writes Chris Green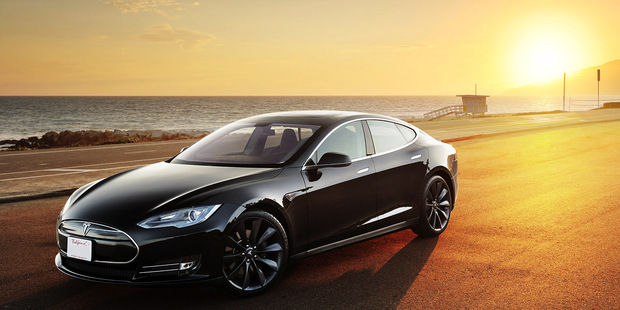 "Maybe we'll make a flying car, just for fun," said Elon Musk. From any other businessman such a statement would be a joke but the billionaire who produces top-of-the-range electric vehicles, solar power and spacecraft, is serious.
"I've thought about it quite a lot," he said, as cable cars drifted past the plate-glass window behind him, their passengers peering out over Docklands, East London.
"We could definitely make a flying car but that's not the hard part. The hard part is, how do you make a flying car that's super safe and quiet? Because if it's a howler you're going to make people very unhappy."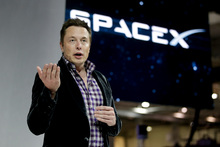 Musk has a reputation for saying things that sound too good to be true -- and then making them happen. Last week he was in London to launch the Model S, a luxury sedan car manufactured by his firm, Tesla, that he hopes will change British attitudes to electric cars. The Model S was launched in China in April, and the company is expecting to expand more this year. Priced from £50,000 to £100,000 ($100,000 to $200,000) and able to go from 0 to 100km/h in just over four seconds thanks to the big battery unit arranged along its underbody, it is clearly not aimed at eco-conscious families on a tight budget.
But sales in the United States have been good, partly because of its high range of 480km and partly because it drives nothing like a traditional electric vehicle.
"It was very important to create a car that won on the merits of being a car itself because there's a limited number of people who will suffer for the environment," said Musk. "We wanted to show that it was possible for an electric car to be one of the best cars in the world. That's necessary in order to change people's minds."
Musk spoke to the Independent shortly before striding on to an outdoor stage at The Crystal in East London to hand over the keys to the first five British owners, one of whom was E L James, the author of Fifty Shades of Grey, whom he says is an "enthusiastic" advocate of what is only Tesla's second vehicle. Watching from the wings were Musk's wife, English actor Talulah Riley, and their children.
Within three years Musk wants to offer a car with a similar range priced at about £25,000. But he promises there will be no compromising on performance: "We're never going to release an ugly car. We want it to look good, to feel good, to have good acceleration, handling, everything."
Musk said Tesla was considering opening an engineering research and development centre in Britain.
"To attract top [engineering] talent it's got to be something significant and involved in core vehicle development," he said.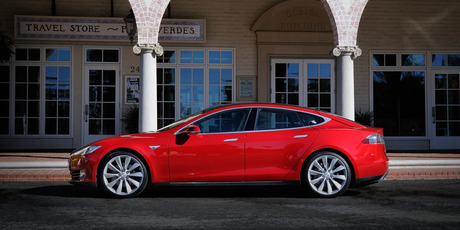 Within 18 months he wants Britain to be covered with Tesla "supercharger" points which can replenish car batteries in half an hour.
Tesla's sudden emergence on the British electric car scene has already ruffled a few feathers. Last month Dale Vince, head of renewable energy firm Ecotricity, accused Musk's company of trying to muscle in on its Electric Highway network of charging stations, saying the company's behaviour amounted to a "smash and grab raid".
This week the dispute is going to the High Court in the form of an injunction hearing, but Musk dismisses the row with a wave of his hand. "I've never even met the guy," he says of Vince. "Initially when we tried working with him he started making all sorts of outrageous demands, so we thought 'Well, okay, we'll just not work with you'. And then he sued us."
Musk's other companies are SolarCity, the largest provider of solar power systems in the US, and SpaceX, which makes space vehicles and in 2012 became the first commercial firm to successfully launch and dock a vehicle at the International Space Station. He has spoken of his desire to send humans to colonise Mars, for which he has been mocked, but he is quietly defiant towards those who doubt his ambitions. "I say something, and then it usually happens. Maybe not on schedule, but it usually happens."
Owning such a technologically powerful array of companies and the fact that he is worth an estimated US$12 billion ($14 billion) means he is able to pursue pet projects. Last year he bought the aquatic Lotus Esprit driven by Roger Moore in The Spy Who Loved Me and is now turning a boyhood fantasy into reality. "We will be making a submarine car. It can transition from being a submarine to a car that drives up on the beach. Maybe we'll make two or three." It is not hard to see why the creators of the Iron Man films used Musk as the basis for Tony Stark, the billionaire playboy, industrialist, and ingenious engineer who creates a flying jetsuit.
Whether he is a superhero or a wannabe James Bond, one thing is certain: Elon Musk works very, very hard, and he's showing no sign of slowing down.
-Independent