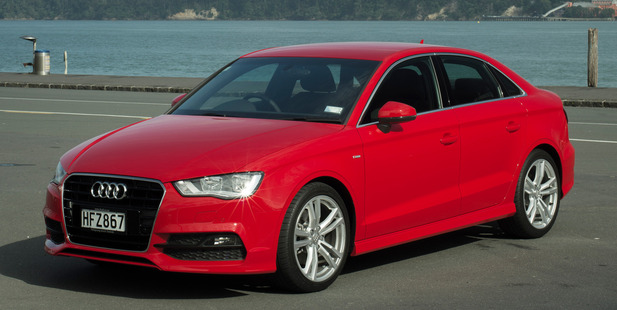 It's celebration time for top car brands in New Zealand with the release of official new vehicle sales figures for the first quarter of 2014.
New-vehicle registrations of 11,238 cars in March saw some of the strongest figures in decades and, in the case of Audi NZ, the best figures to date.
Audi has overtaken BMW as the top premium brand in New Zealand thanks to record-breaking growth.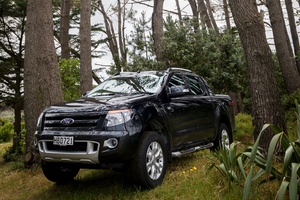 Already 20 per cent ahead of the same time last year, Audi finished quarter one with a market-leading 564 sales, with 205 new vehicles registered in March.
BMW NZ, the segment leader for 2013, sits in second spot with 540 sales and the third place in the premium bracket went to Mercedes-Benz, which finished the first quarter with 466 sales.
Audi New Zealand general manager Dean Sheed said: "Audi sales are riding high alongside continued growth in consumer confidence supported by a range of new models bringing new customers to the brand."
Already this year Audi NZ has launched a high-end RS6 and RS7, plus the A3 sedan, the S3 sportback and RSQ3 compact SUV.
Audi's popular seven-seater Q7 TDi is helping sales with a price tag now below $100,000 - taking on BMW's X5 ($112,500) and Mercedes-Benz's M (from $99,900).
BMW NZ has also had a busy first quarter with the launch of the 2 Series coupe, 3 Series GT and 4 Series convertible.
"The BMW 3 Series, 1 Series and our ever-popular Q5 have been in the forefront of new registrations in the first quarter of this year," said BMW NZ's managing director, Nina Englert.
BMW's registrations are ahead of the same time last year with the company looking to hit 2000 for the year.
For Mercedes-Benz NZ, the last two years have seen it have "month-on-month growth", said Mercedes-Benz NZ general manager Ben Giffin said.
It started the year strong by leading in the luxury segment in January with 200 registrations.
But for Mercedes, the biggest impact in the local market will be in quarter two and three. At the end of the month the all-new GLA compact SUV goes on sale here, and the new C-Class sedan arrives in September.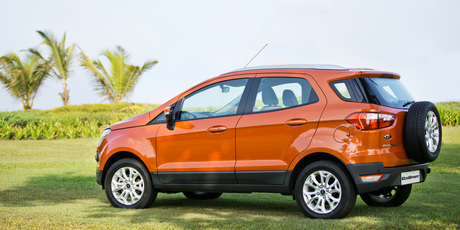 Mercedes has been missing a small crossover in its line-up, with the SUV segment accounting for 29 per cent of overall sales in March.
BMW has the X1 and Audi's Q5 is so popular that Sheed told Driven that he struggled with supply in 2013.
"The compact SUV is a market that we've wanted to play in for some time," said Giffin.
Another car company set to play in the compact SUV market this month with be Ford NZ.
The EcoSport was launched internationally a year ago but due to demand overseasis just available here.
"With the arrival of our small urban SUV, the Ford EcoSport, we now have a full range of SUVs on offer for Kiwis," said Ford NZ managing director Corey Holter.
Ford is also celebrating the success of the Ranger - with sales up 33 per cent, making it the number-one ute in New Zealand ahead of favourite, Toyota's Hilux.
"We certainly won't get complacent as the ute market will remain fiercely competitive in 2014," said Holter.