One way of defining the real spirit of any foreign capital is to take a good look at what its taxis are like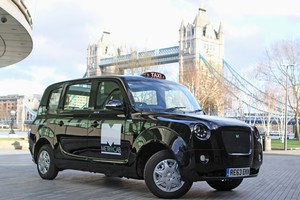 For the car enthusiast, one of the true pleasures of international travel is the taxi ride. While others espouse the virtues of walking or public transport to really mix with the locals and absorb other cultures, in fact an easy measure of the character of a culture is how cool its taxis are.
If you're lucky, an overseas taxi ride in an idiosyncratic, uncomfortable and occasionally outdated vehicle with a wonderfully proprietary paint job, will give you an experience you'll talk about long after your trip is over.
At least, that was once the case. The fact is, the cool taxi is an endangered species, under threat from safety and emissions legislation, not to mention the demands of unadventurous travellers who demand practicality above all else.
Here, we ask the big question: what is being done to save the cool cab?
London
London's Black Cab is the most iconic taxi in the world and the one that all makers of cars-for-hire aspire to match.
Any time an automotive company produces a taxi concept, it slaps a coat of black paint on it and ships it to London to be photographed.
Black Cabs do not have to be black. But they do have to be a vehicle type licensed to operate as a Hackney Carriage and have a driver who has passed a test called The Knowledge, therefore possessing an encyclopedic, er, knowledge of London streets. Only Black Cabs can be hailed from the street; others (called minicabs) must be ordered in advance and come to collect their fares.
The classic Black Cab is the Fairway TX series. That's extinct already, as it finished production in 1997 and regulations do not allow vehicles older than 15 years to operate. Its replacement, the London Taxis International (LTI) TX, is similar in style and still in production, albeit under Chinese ownership. Geely has owned a share in LTI since 2009 and last year it purchased the entire company after it went into receivership.
The TX is still a cool cab, but it's also under threat. There are other, more conventional models that can now operate as Black Cabs, including the Mercedes-Benz Vito.
There's more: London Mayor Boris Johnson announced last year that all Black Cabs would have to be zero-emissions-capable by 2018. Geely has talked about converting the TX to run on electric power, which is promising.
But this change also potentially opens up the market to other makers with expertise in electric vehicles, including Nissan and Toyota.
Can a properly idiosyncratic and uniquely British Black Cab be saved in some form? Help may be at hand in the form of the Metrocab, an electric taxi with a 1.0-litre range extender engine developed locally by Frazer Nash Research. The company has also developed a solar charging station for use with the Metrocab.
Metrocab is all-English and really ugly. That's a good start.
Mexico City
The world's least sensible and least safe officially licensed taxi, the Volkswagen Beetle, has already been phased out of Mexico City. The last of some 70,000 Beetle taxis, in their distinctive green and white livery, have been forced off the road by regulations that ban cars more than a decade old being used as cabs. Production of the Beetle finished in Mexico in 2003.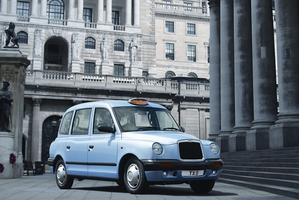 Iconic the Beetle taxi may have been, but it was a major polluter in city areas and increasingly hard to maintain for its owners, with a limited supply of spare parts for a very large fleet.
Picture-postcard stuff it may have been, but the Beetle taxi was also considered a safety threat by police. With only two doors and (often) no front passenger seat, it was too easy to trap occupants in the rear. Come to think of it, that's not cool at all.
Two-door cars can no longer be registered as taxis in Mexico. Newer models - mostly bland small sedans - are now the favoured choice for cabs.
New York
New York's equivalent to London's Black Cab was probably the Checker, a bespoke taxi model produced for 25 years until 1982 (a version was also offered for public sale, called the Marathon).
In recent years, nothing has said Yellow Cab more clearly than the ubiquitous Ford Crown Victoria (unless it happened to be saying police car or rental car). If you've been in one, you'll appreciate how utterly cramped and uncomfortable they are. But the Crown Vic cab is still cool: it's the one you see on television and in movies and it's the one you want to ride in for at least a New York minute. Surely.
It's also now out of production, which sparked a city-run competition to find the next official Yellow Cab. The winner was the Nissan NV200 van, which features a low-annoyance horn and anti-microbial interior materials. Things have certainly changed on the mean streets.
An electric version of the NV200 will be available as a taxi in Barcelona this year and Nissan also has its sights set on some Black Cab business: the plug-in model was actually developed in London.
India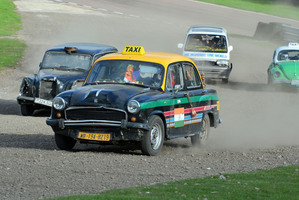 The great British taxi strikes again: India's classic cab is the Hindustan Ambassador, a marvellously archaic machine based on the Morris Oxford produced in the 1950s.
You'd think nothing could kill the Ambassador after half a century, but it hit a metaphorical brick wall (far preferable to an actual one in a 1959-era car) in 2011 when new emissions regulations were rolled out in a number of Indian cities. It looked like curtains for the Ambassador: probably something in a silk brocade.
But following a brief ban, Hindustan discovered that you could actually upgrade a vehicle and sourced a range of cleaner diesel engines. The Ambassador is still going strong - although many operators also use modern sedans, some even with air conditioning. Disappointing.
Japan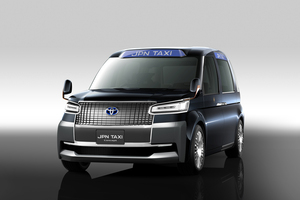 Taxis in Japan are expensive to ride in and undeniably awesome - assuming you get one of the retro-specials commonly used in major cities, such as the Toyota Crown Comfort or Nissan Cedric. It's worth a trip to Tokyo to experience one of these machines, which will almost certainly have a driver-operated rear door and doilies on the seats.
However, production of Toyota's Crown taxis (the brand holds 70 per cent of the Japanese taxi market) will cease in 2018 and the Government is putting pressure on bus and taxi makers to produce more passenger-friendly vehicles - especially as the 2020 Toyko Olympics approaches.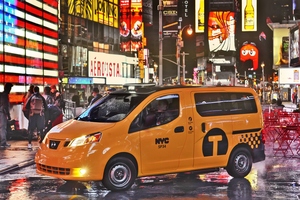 Toyota's answer is the JPN concept, showcased at last year's Tokyo Motor Show - dressed in black, naturally. A production version is likely to appear in 2017, featuring a hybrid powertrain, 1.7 metre-tall roof, power sliding doors and an in-car information system that supplies details about the route and journey time.
It sounds very comfortable. But the JPN is no Comfort to those who like Tokyo taxis with character.
Germany
There is no particular type of German taxi, although many are a special version of the Mercedes-Benz E-class, produced by the factory specifically for cab fleets.
What is cool about any German taxi is that it must, by law, be painted a certain colour: a revolting brownish hue known as "light ivory". This falls into the so-bad-it's-good category.
So long may light ivory continue.