Pacesetters set up handy leads, writes Andy McGechan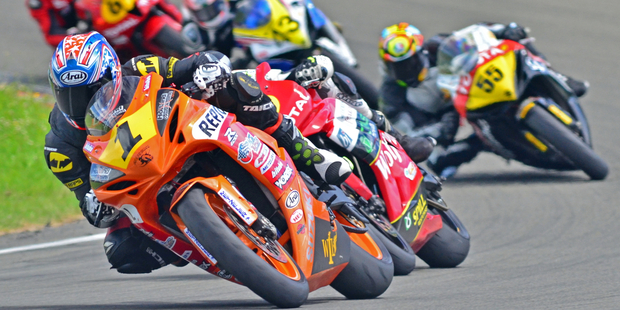 This season's New Zealand Superbike Championships are at the halfway stage and indications are Canterbury duo Dennis Charlett and John Ross could go on to wrap up the two premier divisions - the 1000cc Superbike and 600cc Supersport categories respectively.
The two Suzuki riders took charge at the series opener near Christchurch at the start of this month and then stamped their authority at round two at Levels, near Timaru, a week later.
With just two rounds remaining, Charlett leads Hamilton Kawasaki hero Nick Cole by a solid 20 points in the Superbike class, while Ross heads Auckland Yamaha ace Toby Summers by an even more comfortable 38 points in the Supersport class.
But none of these leading men, nor their rivals, will be relaxing over the coming weeks, even as the series takes a month-long break before resuming at Taupo Motorsport Park on March 22-23, that third round including the New Zealand TT title races.
The championship wraps up with a double-header final round at Manfeild Park, on the outskirts of Feilding, on March 29-30.
With an unbeaten run of three wins at Christchurch, Charlett knew he was in the firing line as the riders lined up for round two at Levels Raceway, and so it proved.
The championship favourite certainly got the wake-up call as Taupo's Suzuki rider Scott Moir raced to a convincing win in the first of three Superbike races, while Charlett was forced to settle for fourth place.
But Charlett then responded in the best way possible, taking his Suzuki GSX-R1000 to second and then first placings, boosting his overall series advantage over Cole, who managed 3-3-2 results that weekend and remains the biggest threat to Charlett.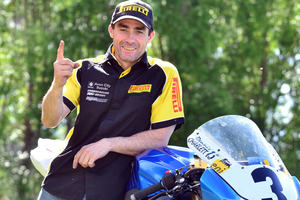 "It was drizzling quite hard but I managed to get enough drive on the back straight to get past Cole in that last race, then I made myself as wide as a bus so he couldn't get back past me before the finish," said Charlett. "I have been working hard to achieve this and my team has been awe-some," said the 45-year-old father of five and grandfather of three.
Another Canterbury rider, James Smith (Honda), impressed with 2-1-6 results in the Superbike class at Levels and he moved up to third in the Superbike class rankings, albeit still a whopping 45 points adrift of Cole.
Meanwhile, in the 600cc Supersport class, defending champion Ross finished 2-1-1 at Levels to bolster his championship advantage.
Manukau plumber Summers threw down the gauntlet when he won Timaru's opening 600cc race, but nobody had an answer for Ross in the next two outings. "It's good to leave the South Island [and head to the two North Island rounds of the series] with such a healthy points lead," said the 32-year-old Ross.
"I left the South Island with a 30-point lead last year but you really do need that.
"A lot of these guys are a lot faster on their own tracks.
"I'm certainly not taking anything for granted, especially with Toby and [Christchurch's] Al Hoogenboezem going so fast at the moment," he said.
New Plymouth's Hayden Fitzgerald again experienced the good with the bad, winning one class and suffering setbacks in another.
He took his Suzuki SV650 to again dominate the Superlites class, bolstering his lead to a solid 37 points over Oamaru's Zane Agate (Kawasaki ZXR400). But then Fitzgerald crashed his Suzuki GSX-R1000 out of one of his three Superbike class races - he finished sixth and then third in his other superbike outings but that was scant consolation and he now finds himself ninth in the Superbike standings.
Meanwhile, other class leaders at the halfway stage of the series are Ashburton's Baillie Perriton (250 Production, Kawasaki Ninja); Christchurch's Matthew Hoogenboezem (125GP, Honda RS125); Kawakawa's Royd Walker-Hoult (Pro Twins, Suzuki SV650); and Hamilton pair Aaron Lovell and Dennis Simonson (Sidecars, LCR1000).