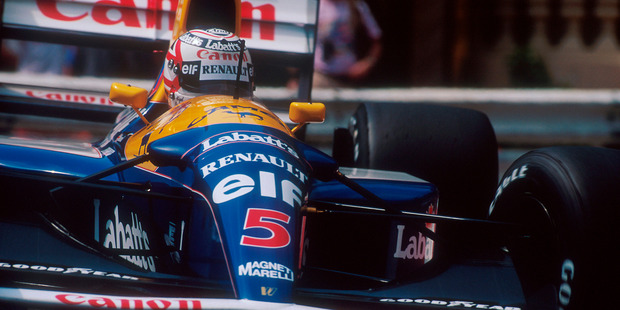 The FIA has revealed the numbers Formula 1 drivers have chosen to be their permanent racing number while they are in the championship. Previously the number assigned to a driver was based on his team's finishing position the previous year.
For 2014, however, the FIA changed the system and allowed the drivers to choose their own numbers, apart from the World Champion, who will race with the coveted #1 if he chooses.
The numbers chosen are interesting, and say a lot about the drivers' perception of the history of the sport, their personal histories and superstition, or lack thereof.
Ferrari's Fernando Alonso has gone with 14 because that was the number he raced under in his karting days, McLaren's Jenson Button has 22 because that was the number he raced with in his 2009 championship season with Brawn GP and Mercedes' Nico Rosberg has chosen 6 because that was the number his father, Keke, won the 1982 championship with.
Force India's Nico Hulkenberg has bravely chosen the sport's most iconic number - 27 - which was made famous by Gilles Villeneuve and Ferrari, while reigning champion Sebastian Vettel has gone for a number appropriately synonymous with toys being thrown out of a cot - number 5, which legendary Brummie whinger Nigel Mansell raced under.
Adrian Sutil has gone with 99, presumably to pre-empt any jokes about him finishing that far down anyway. Rather brilliantly, Ferrari's Kimi Raikkonen has stuck with the 7 that he raced with at Lotus in 2013 because "it's the number I already had last year and I saw no reason to change it".
Pastor Maldonado has chosen the long-dormant 13 - an irony that will not be lost on anyone he drove into last season - while, most tellingly, two numbers have been avoided by the drivers so far.
Pie in the sky from Premier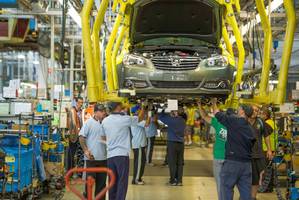 In a brave effort to prove exactly how far out of touch with the realities of making cars in the modern world the Australian Government is, South Australian Premier Jay Weatherill has suggested to reporters that he is on the lookout for another manufacturer to buy Holden off GM and continue to build cars at the Elizabeth and Fishermans Bend factories.
''It may be that a particular car manufacturer might want to set up here but use the equity that's in the Holden brand to continue making cars,'' Weatherill told Sky News Australia.
''That's obviously something that's the property of General Motors at the moment and,
presumably, they have an interest in keeping it because it has value for them. But that is something that we would want to advance in any discussions with Holden.''
Because clearly GM is stopping Australian production just because it is bored.
The first is 69, clearly showing that no driver is with a team that will let him display his juvenile sense of humour. The second is 2. After all, no one wants to be number 2 in Formula 1. That is just the first loser.
We are the world ...
*Tabitha Ormaechea from Washington was driving along, minding her own business, when her car was hit by another car. A car driven by a chihuahua. ''There was just a little dog up on the steering wheel peeking over, looking at me,''
she told a local TV station. It turned out the car belonged to Jason Martinez and it had been commandeered (accidentally knocked out of gear) by Toby the Chihuahua, while his owner had popped into a shop.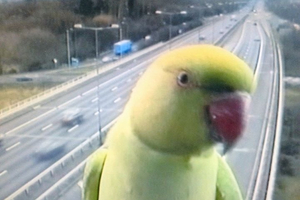 *Camera operators working for the UK's Highway Agency got a surprise the other day when a brightly coloured parakeet stopped to check out one of their cameras on the busy M6 motorway. Apparently the bird ''spent some time peering into the camera'' before flying off.
*Peng Nanwen left his brand new car in a storage garage in southwest China before heading off for a few weeks, only to return and find the building demolished and his car
stranded in its parking space two metres above street level.
A spokesman from the demolition company said they had written to all car owners informing them that the building was scheduled for demolition. Mr Nanwen said: ''I did
get a note that I needed to move it, but I didn't realise it was so urgent and when I came there a few weeks after getting the letter the demolition had already happened. The demolition company are refusing to help, they say that they notified me and because I received the note and didn't act it's my fault.''
The no good, the bad and the ugly
Caterham has delayed the launch of the production version of its AeroSeven concept because, rather unsurprisingly, its customers prefer their cars not to be ugly.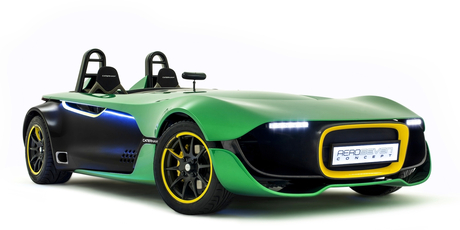 Apparently the Malaysian-owned manufacturer decided to give the AeroSeven a quiet redesign following extensive customer feedback confirming what pretty much anyone
with eyes could have told them: it is one ugly little sucker, and people would prefer that it wasn't if they were to buy one.
''A lot of the customer feedback we've had so far said the front was too flat, that it was too much like a slab,'' Caterham chief executive Graham MacDonald told UK magazine Autocar.
''We're looking at redesigning the front end slightly, and we'll be looking at a windscreen and putting a roof on as well.''
That's right, apparently another interesting thing Caterham gleaned from the feedback was that people generally preferred windscreens and a roof on their cars too.
Licence to speed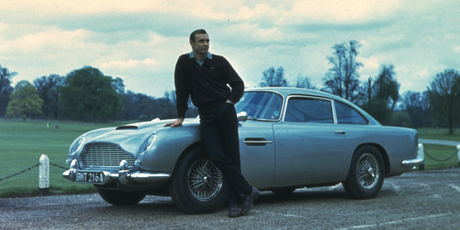 You know all those awesome car chases James Bond has been in over the years? Turns out he was breaking the law all that time.
Now that is about to change, at least when he is on home soil, as the UK Government is about to change around a few laws that will make it legal for officers of MI5 and
MI6 to drive in the same manner as emergency services.
Secret agents will still have to drive in a ''responsible manner'' and will be subject to the same checks as police, ambulance and fire service drivers. They will also be required to take a course in high-speed driving.
Vehicles carrying organs for transplant, bomb disposal units and mountain rescue teams are likely to be included in the changes.
Ignoring red lights, pedestrian crossings, road markings and speed limits will be all on for Bond from now on.
Which throws up one small flaw in the new rules - how exactly does a secret agent prove he is a secret agent if he gets pulled by the cops?
The Good Oil doubts, ''Look, I'll show you my gun'', will do the trick.
Number Crunching
132 RACES The highest number of races by a driver under the
same number - Jacques Laffite with #26.
120 RACES The second-highest number of races - Michael Schumacher with #1. He won so many championships his number hardly ever changed.
221 BREAKDOWNS The number of mechanical retirements cars carrying #2 have recorded compared with 164 for cars with #1.
274 BREAKDOWNS The number of mechanical retirements the unluckiest number has recorded - #22.