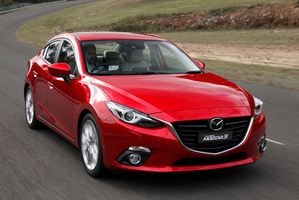 Mazda has announced that production has started at its new manufacturing plant in Mexico.
The Mazda de Mexico Vehicle Operation (MMVO) located in Salamanca, in the state of Guanajuato, will produce vehicles for both American and European markets. The first model to leave the factory was a Mazda 3 sedan for the U.S.
Since entering the Mexican market in 2005, Mazda have sold 180,000 cars.
President and Chief Executive Officer of MMVO, Keishi Egawa said: "We have sent over 150 engineers and supervisors to Mazda's plants in Hiroshima and Hofu, and made every effort to ensure that we are manufacturing products of the highest quality here at MMVO.
With the start of mass production, we now have a system capable of offering vehicles of the same high quality as those made in Japan, on a global scale, and that is extremely gratifying. We are committed to continue our efforts to contribute to the growth of Mexico's economy through the production of vehicles and the development of the excellent human resources who support and lead the automobile industry here."
Engine machining will begin in October 2014.