SMALL Car of the year
WINNER:
Kia Cerato sedan
Nothing else ticks the boxes like the new Kia Cerato. The handsome styling which has become a Kia hallmark is the first thing to attract attention and it's supported by a stylish and roomy interior, lively engines, a modern six-speed automatic transmission and plenty of standard equipment surprises.
I drove the high-spec 2-litre Cerato SX sedan and the only notable shortcoming I can pinpoint is the marginal front-seat headroom for taller drivers.
The Kia Cerato sets a new benchmark for how much Kiwis can get for their money but there's also driving appeal to accompany the length of the equipment list. It must have some rival brands thinking hard about what they'll do to match it.
- Colin Smith
MEDIUM Car of the year
WINNER: Volkswagen Golf
As a motoring writer you are often asked ''what car would you buy?". This year, my answer is: the all-new Golf.
There are now five VW Golf models available, three in the Comfortline segment is aimed at attracting corporate buyers while the two Highline models are pushed towards the private customer.
Whatever the model or spec the car looks great - thanks in part to the LED front daytime running lights - and the polished interior .
And the price is appealing too. With a drop of $8000 over generation six, the base model starts at $32,250, seeing it compete with Japanese and Korean hatchbacks.
What makes it a clear winner in this category is that despite it being launched in February this year, it's still a vehicle that remains a favourite despite all the competition it's had over the year.
- Liz Dobson
LARGE Car of the year
WINNER: Mazda6 Limited Wagon
We were smitten by the new Mazda6 Limited diesel wagon but there's more to it being our large car pick for 2013.
Powered by a 2.2-litre turbo diesel four-cylinder engine, the Limited heads the Mazda6 class in terms of price but then there's an awful lot in the goodie box to justify that.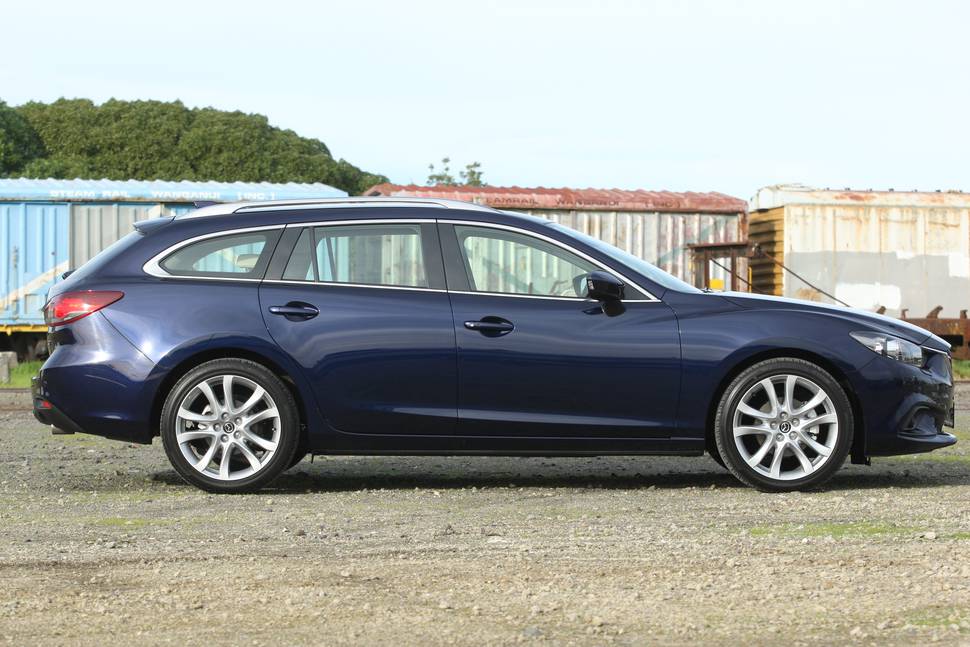 The wagon's a stunner with exterior lines that are sleek and minimal and the cabin exuding a sort of elegance that's new to the brand.
The six-speed SkyActiv-Drive auto transmission is a mouthful to enunciate but action speaks louder than words in this case and it gets the best from the diesel.
The wagon's a joy to drive, with precise steering feel and wonderful balance. At $60,975 it may be the priciest of the bunch but there's heaps to like about it.
- John Maslin