It's all up to the drivers when they power up their identical race cars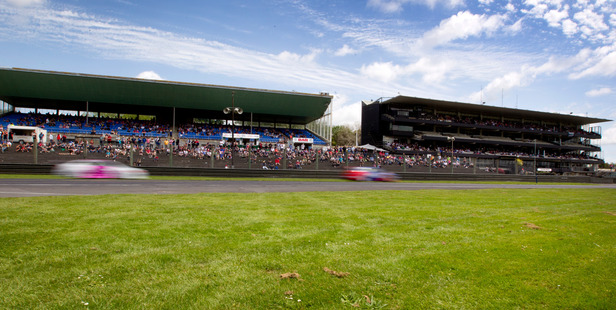 V8 SuperTourers is a motorsport series New Zealanders can call their own, says one of the event's organisers.
As New Zealand's answer to Australia's V8 Supercar Championship, V8ST sees New Zealand's most talented racing drivers battle it out in purpose-built race cars on the fastest racetracks in the country.
The series' first season ran at the beginning of 2012. V8ST marketing manager Mike Marsden told Driven: "A group of motorsport pioneers decided it was time for a new, more exciting controlled-V8 race car to be designed from scratch, with performance, equality and sustainability being the key ingredients," Marsden said.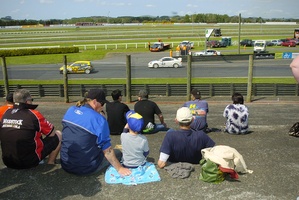 "From this came the one-make controlled component class, now known as BNT V8 SuperTourers, New Zealand's premier race category and the best domestic race category to ever grace the nation's race tracks."
Each car is exactly the same design and construction.
Powered by the same 7-litre 90-degree aluminium V8 engine, drivers are able to use all 428 kW of power and 687Nm of torque to their best advantage.
Having this sort of power and running gear mean the V8ST are purpose-built cars that are easily repaired and able to cope with extreme race conditions.
"After a couple of test laps in the prototype car, Kiwi Supercar legend Greg Murphy was convinced and 19 of New Zealand's best drivers quickly followed suit late in 2011.
"The identical make-up of the cars has been its strength coupled with its impressive on-track performance," Marsden said.
"When it comes to lap times it is almost on par with its Australian V8 Supercar cousins."
In fact, there is only one second between the fastest and the slowest during qualifying.
"This makes the category very appealing to drivers, spectators and sponsors alike, including major international companies such as BNT, Hankook, Brother and Dell.
Mike Pero Real Estate is the main sponsor for this weekend's event.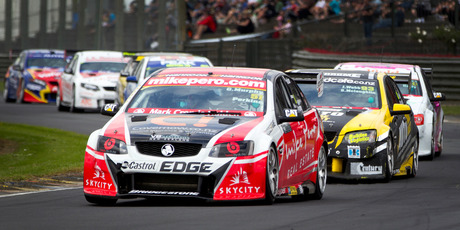 "Now nearing the conclusion of its second year, the success is undeniable and backed up by the large number of V8 Supercar divers in the field," Marsden said.
"The involvement of 16 Supercar drivers, main driver or endurance co-driver, for the Mike Pero Pukekohe 500 is testament to its quality and highlights the credibility the series has established here and across the Tasman."
With the series growing in popularity with drivers, teams and fans, Marsden said the future for V8ST was brighter than ever.
"The teams are coming to grips with the machinery and the crew behind the scenes at V8ST headquarters are progressively building awareness of the series," Marsden said.
"Its inclusion as the major support category for the V8 Supercars in April next year at Pukekohe confirms its status as New Zealand's top motor racing series. The growth will continue in 2014."