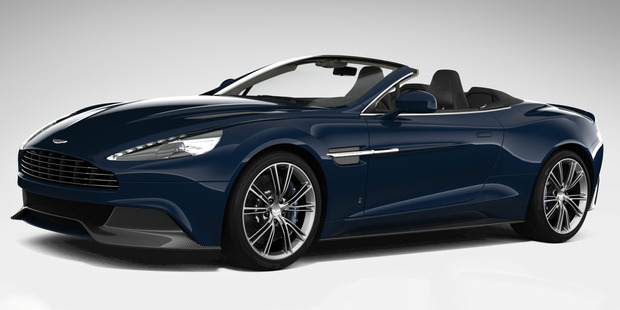 Japan has a problem, says Masamichi Kogai, president of Mazda. And it's probably not an issue that's limited to the land of the Rising Sun. Kogai-san is worried the youth of Japan have lost their love of cars - owning a smartphone is now a greater need for this generation than having a car.
At a manufacturers' forum before the opening of this week's Tokyo Motor Show, he marked this as a huge issue for the industry. He talked about his time at university when everyone he knew had a car they had aspired to own. His, not surprisingly, was the stunning Mazda Cosmo; others lusted after Skylines and Coronas. Those days are gone, he says.
And he'd be right. Most of us had vehicles we would have quite happily severed a leg for. My first piece of automotive wall porn was the Austin Healy 3000 - my mother owned a Sprite and my time at Healy club events only strengthened my resolve to own one. It hasn't happened yet, but the list of "must have" cars keeps growing.
In a time when most kids don't feel a need to go anywhere and live vicariously through Facebook, this desire to be hyper-connected has probably been a huge part of the decline in outright car lust. Manufacturers, Mazda included, are clamouring to fit all kinds of smartphone-linked trickery to their vehicles - perhaps Facebook mapping of journeys and the ability to tweet the number plates of those who can't use the road with intelligence.
But that age group seems to have no burning desire to own cars - and I think that's incredibly sad. Remember when Alpine car audio released the Lamborghini Countach poster? All of a sudden there were boys around the world with that poster on their walls and an unexplained craving for a car that, had they driven one, would have changed their minds forever. The fact remained they wanted it. What is the answer to the global woe this change of focus presents for car manufacturers? And what is that car you simply had to own, in the days before smartphones. Tell us at in the comments section for this story, or on that car-murdering site Facebook, at facebook.com/DrivenNZ